Electrifying the Future: Mahindra Unveils Upcoming Scorpio EV and Bolero EV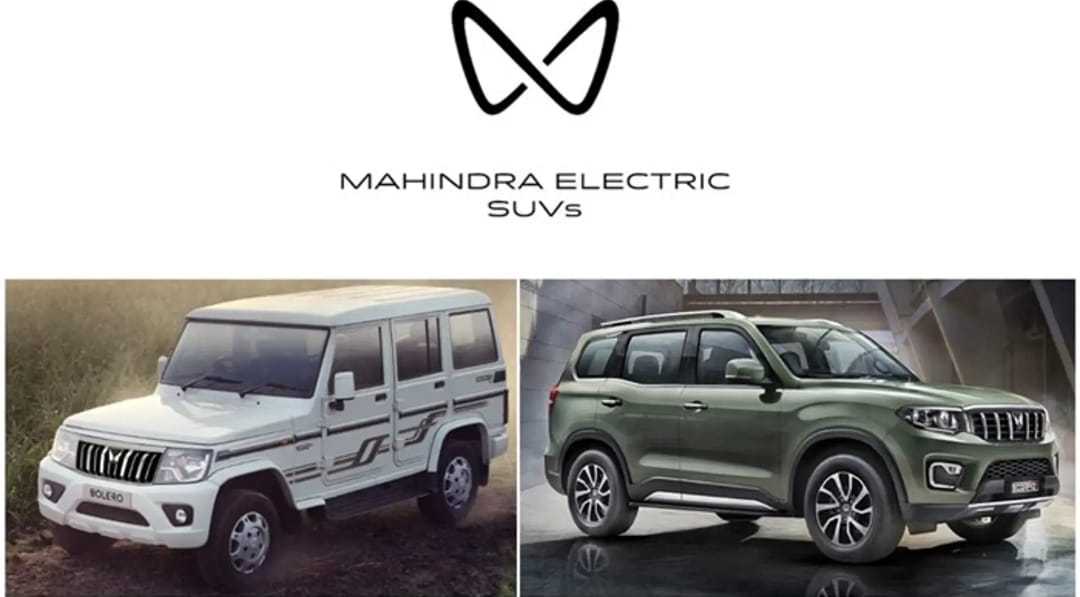 Delhi, 18th August 2023: In a momentous stride towards an electrified future, Mahindra, a stalwart in the Indian automotive domain, unveiled a comprehensive roadmap during its annual Independence Day event. Amidst the fervor of celebrations, the company divulged exciting prospects, including the debut of a Scorpio N-based pickup and an electrifying Thar concept. Most notably, Mahindra affirmed its commitment to sustainable mobility by announcing the imminent arrival of electric variants for its iconic models – the Scorpio and Bolero. These eco-conscious SUVs will proudly sport the 'e' badge, signifying their transition into the electric realm.
Revolutionary Powertrains for Mahindra Scorpio.e and Bolero.e
The heart of innovation within these upcoming electric marvels resides in their advanced powertrains. Both the Mahindra Scorpio.e and Bolero.e are poised to embrace a dynamic rear-wheel-drive architecture, with the propulsion prowess hailing from the revered Volkswagen lineage. The rumor mill is abuzz with whispers of a potential all-wheel-drive variant for the Scorpio.e, an exciting configuration boasting a dual-motor setup. These electric SUVs are anticipated to harness the rugged potency of the INGLO platform's P1 version, a choice that resonates with the adventurous ethos of the vehicles. Notably, this platform's versatility extends beyond the rugged off-road terrain, as it will also underpin Mahindra's road-centric SUV lineup.
Anticipating the Arrival: Launch Schedule for Mahindra Scorpio.e and Bolero.e
While specific dates remained elusive during the unveiling event, Mahindra shared a strategic glimpse into its forthcoming electric lineup. Four newborn EV SUVs are slated to grace the market between the periods of December 2024 and April 2026, laying the groundwork for a revolutionized driving experience. This suggests a tentative debut for the Scorpio.e and Bolero.e models, possibly post-April 2026. Mahindra's meticulous approach stands as a testament to its dedication to an electrified future, allowing ample time for perfecting the EV offerings.
Nurturing Legacy Alongside Innovation
In its unwavering commitment to sustainability, Mahindra maintains a delicate balance between its storied legacy and future ambitions. The timeless classics – Scorpio Classic, Scorpio N, and the Bolero lineup – shall continue to grace the automotive landscape, propelled by internal combustion engines and rooted in robust ladder-frame chassis. These formidable models have etched their presence deeply in the hearts of consumers, emerging as stalwart revenue contributors within the Indian automotive market. Embracing pragmatism, Mahindra pledges ongoing investment in these cherished brands, ensuring that both gasoline and diesel iterations persist, catering to diverse consumer preferences. This dual-track strategy preserves the integrity of these esteemed models and steers them towards a sustainable coexistence.