Exclusive Sneak Peek: Leaked Details of Kia EV5 Ahead of Global Debut on August 25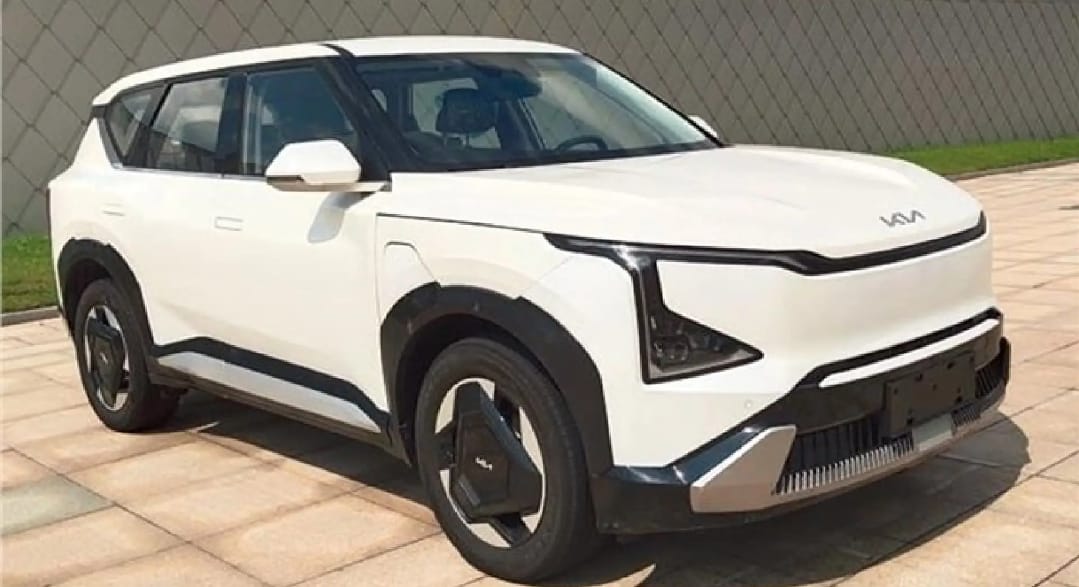 National, 18th August 2023: In a surprising prelude to its global reveal at the Chengdu Motor Show on August 25, key specifications and images of the highly anticipated Kia EV5 have been leaked. These revealing insights have been unearthed from documents filed with the Chinese Ministry of Industry and Information Technology (MIIT).
Sleek Design and Dimensions
The forthcoming Kia EV5 maintains a striking resemblance to its earlier showcased EV5 concept, introduced in March. While a few refined design alterations, such as traditional wing mirrors and streamlined door handles, have been made for the production model, the core visual identity remains unaltered. Subtle redesigning of headlights and taillights is evident, and a larger charging port has been incorporated. Interestingly, though the alloy wheels might be slightly smaller, they bear a strong resemblance to those of the EV5 concept. Enthusiasts can also look forward to a panoramic sunroof enhancing the vehicle's aesthetics.
In terms of dimensions, the Kia EV5 appears as a scaled-down rendition of the India-bound Kia EV9. It measures 4,615mm in length, 1,875mm in width, and 1,715mm in height, sporting a wheelbase of 2,750mm and a weight of 1,870kg. Comparatively, the EV9 boasts more substantial measurements, including a length of 5,010mm, width of 1,979mm, height of 1,780mm, and a wheelbase of 3,100mm.
Potent Powertrain and Battery Technology
The EV5, built upon the E-GMP platform, features a front McPherson strut suspension and a multilink rear suspension. The initial setup encompasses a solitary electric motor that delivers 218hp and 310Nm of torque. Notably, the vehicle's maximum speed is electronically restricted to 185kph. While the first release is expected to feature a single motor configuration, an all-wheel drive version with dual motors is anticipated in subsequent releases.
The Chinese iteration of the EV5 is projected to include BYD's LFP (lithium-ion phosphate) Blade battery, although its range remains undisclosed. On a global scale, reports suggest the presence of an 82kWh NMC (nickel manganese cobalt) battery, potentially offering an impressive range of up to 600km.
Rivals and Market Prospects
The Kia EV5's compact dimensions pit it against rivals such as the Volkswagen ID.4, Toyota bZ4X, and Nissan Ariya. Despite the absence of these electric SUVs in India, the ID.4 is slated to make its Indian debut soon. China is set to be the initial manufacturing hub for the EV5, facilitated through a collaboration between Kia and Yueda. The launch will be inaugurated in China, followed by a subsequent rollout in other global markets.
While no concrete indications point towards an Indian release for the Kia EV5, the EV9, another electric offering from Kia, is on track for an India launch next year. Following the introduction of the EV6 in 2022, the EV9 will emerge as Kia's second electric venture in the Indian market.