Heads Up For Tails Launches New Store & Spa In Pune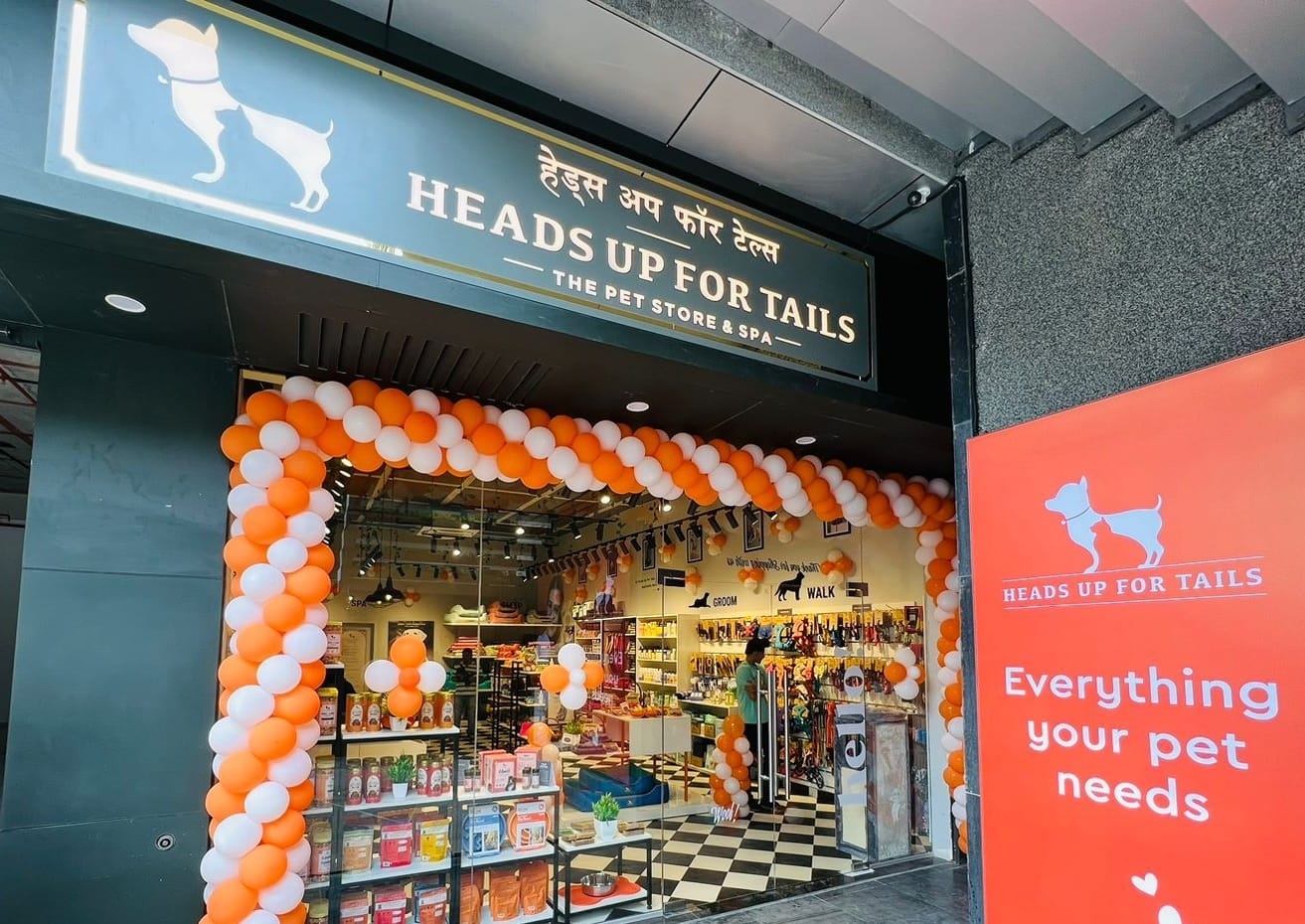 23rd October 2022, Pune: Heads Up For Tails, a category builder and pioneer in premium pet care since 2008, has announced the launch of its newest store & spa in Pune. The move is in tune with the company's expansion plans of strengthening its retail presence in different cities across India, with the primary focus on giving the best to pet parents, with ease.
Located at Salunkhe Vihar, the newest store & spa is the fourth in Pune and boasts of a wide range of pet grooming products, apparel, toys, delicious treats and much more. With this store launch, the brand has reached a landmark of 63 exclusive stores in India.
On your next visit to the new store, get a chance to pamper your pets with a 'spabulous' grooming experience of relaxing massages, baths, and other premium services at their spa
Commenting on the store launch, Rashi Narang, Founder, Heads Up For Tails said,
"We are extremely excited to announce the opening of our 4th Heads Up For Tails Store and Spa in Pune. It is our honour and privilege to be able to cater to the ever-growing pet community in the city. We hope through our efforts of continuously innovating as per the various needs of all pets and their parents, we will continue offering the most wholesome experience to Pune."
As part of its mission to create and curate innovative products and services that bring joy to pets and their families, one home at a time, Heads Up For Tails continues to expand its omnichannel-commerce and pet grooming & spas initiatives. As an industry disruptor, Heads Up For Tails revels in the vast patronage of over 5,00,000 pet lovers across India, and since its inception in 2008, it has presented an exceptional growth trajectory over the years. In 2021, the brand concluded a $37MM (~INR 277 crores) Series A funding round led by Verlinvest and Sequoia Capital India along with participation from Amitell Capital and existing investor, W&C PetTech.
Heads Up For Tails is also available online at headsupfortails.com where customers can shop from the convenience of their home.