India Successfully Test-Fires Agni Prime Ballistic Missile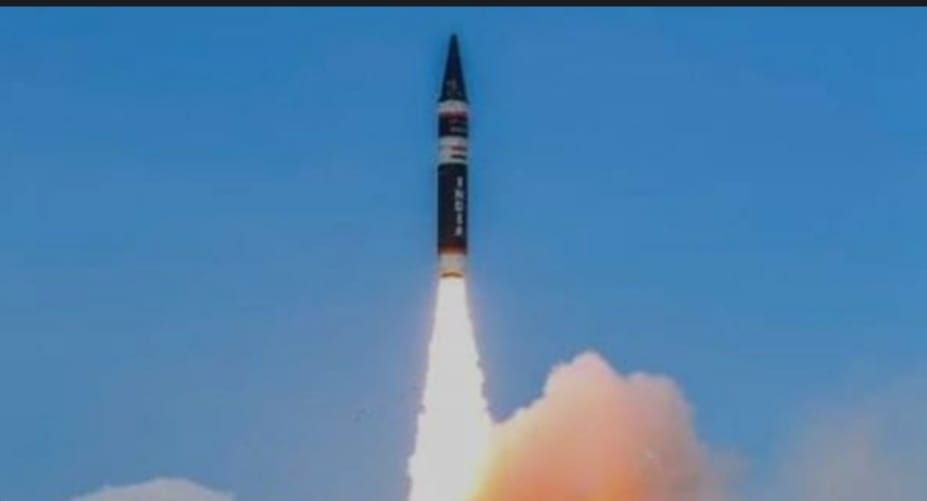 New Delhi, 21st October 2022: India successfully test-fired a new generation ballistic missile 'Agni Prime' off the coast of Odisha on Friday morning. Defence officials said the missile met all its test objectives. They said the third consecutive (and successful) test of 'Agni Prime' has 'established the accuracy and reliability of the missile system.' The missile was fired at 9:45 am from a mobile launcher, located at APJ Abdul Kalam Island.
According to sources, "The solid-fueled missile achieved all the prescribed parameters during the test. The entire path of the missile was monitored by radar, and telemetering equipment was installed at various places." It is said that this missile can hit a target from one thousand to two thousand kilometres. The last test of this missile was done on 18th December from APJ Abdul Kalam Island itself, which was successful too.
The first test took place in June last year, the second six months later – in December. All tests have been successful. On both those occasions too, the missile followed the textbook trajectory and fulfilled all mission objectives with a high degree of accuracy. The 'Agni Prime', or 'Agni-P', is a nuclear-capable new generation advanced variant of the Agni class of missiles. That is, this missile is also capable of carrying nuclear weapons.