Indian Knowledge System and Cultural Ethos: Key Focus at Southern Command's Conclave In Pune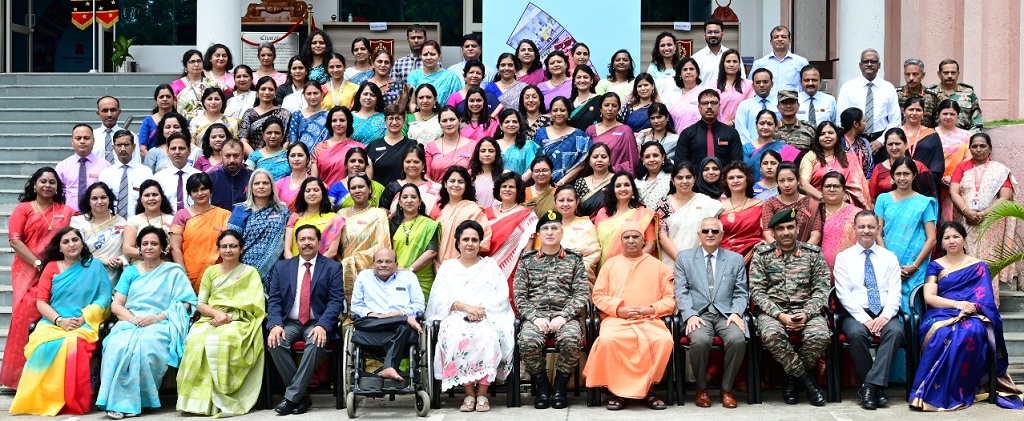 Pune, 25th August 2023: The two-day-long Educators' Conclave organized by the Southern Command concluded on August 25, 2023. The Chief Guest of the Command Principals' Meet 2023, Lt Gen Ajai Kumar Singh, AVSM, YSM, SM, VSM, GOC-in-C Southern Command, shared his vision on the role of educators as architects of the future.
He emphasized utilizing the present Amrit Kaal of our nation to transform the education system by promoting technical prowess along with the spiritual and cultural well-being of the youth. He stressed the pivotal role played by the Indian Knowledge System and Cultural Ethos in preserving and promoting national growth and prosperity.
Lt Gen Manjit Kumar, Chief of Staff, HQ Southern Command, was the guiding force behind the success of this collaborative summit of leaders from different walks of life. In accordance with NEP 2020, many breakthrough developments undertaken by the Army Welfare Education Society (AWES) were introduced, namely the clubbing of Army Pre Primary Schools and Army Public Schools, and the establishment of the Faculty Development & Research Centre (FDRC) South to facilitate Training Programmes. The intellectual repositories put together during the course of two days significantly supported the school leaders in crafting a compendium of action-oriented frameworks to promulgate holistic, inclusive, and technology-driven school education.
The transformative initiative aimed to mentor school leaders to enable them to foster a culture of excellence in their respective schools through mutual cooperation and innovation in education. Prof M.K. Sridhar, Founder-Chancellor of Chanakya University, Member of the Drafting Committee (NEP 2020), Member of the National Curriculum Framework Committee, emphasized the role of school heads in the smooth transition of the education system by incorporating the provisions of NEP 2020 and the National Curriculum Framework. Swami Shrikantananda, Head of Ramakrishna Math, called for optimizing the education system by relating it to the Indian Knowledge System and Cultural Ethos. Through his inspiring words, he highlighted that spirituality, inner growth, and self-knowledge were the ultimate goals of education.
Deepti Sawhney, CEO of Mahattattva, enlightened the gathering on adopting futuristic leadership approaches consistent with the digital age. She stressed the impact of digital technology in making classrooms interactive and engaging. The CBSE perspective on the implementation and execution aspects of the NEP 2020 was presented by Shweta Moon from the Centre of Excellence, CBSE.
Ad