Pune: "Vrasharopan" Brings Greenery to Wanowrie DAD Residential Complex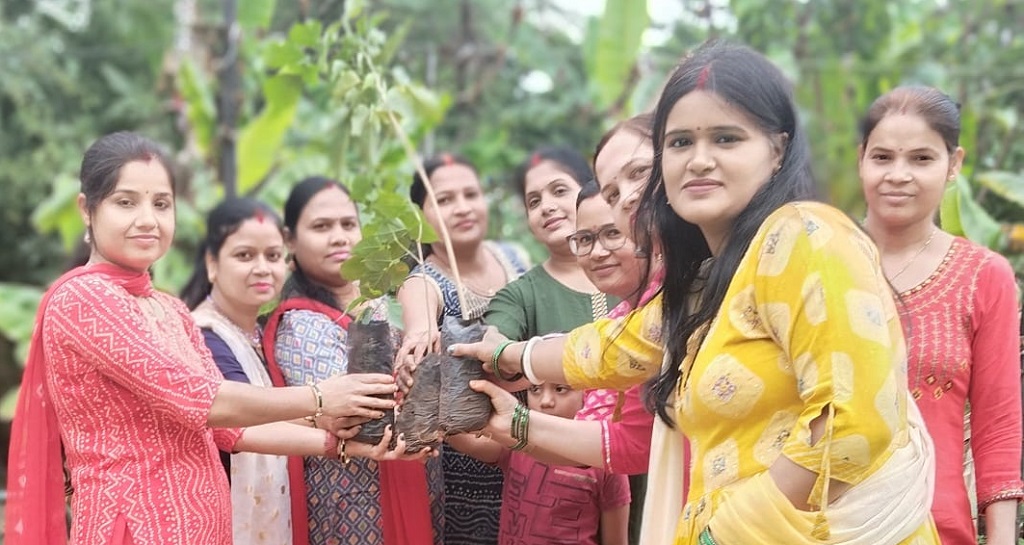 Pune, 27th August 2023: A successful tree plantation program was organized under the esteemed leadership of Dr. Rajeev Chavan, IDAS, ndc PCDA(SC) Pune, with coordination by R K Bindroo, IDAS, ACDA, as part of the Resident Welfare Association (RWA) initiative at Wanowrie DAD Residential Complex on Saturday, August 19th, 2023.
Residents, along with their families, including children and senior citizens, enthusiastically participated in this community-driven tree plantation drive. They took on the responsibility for their environment and worked together to create a more beautiful and cleaner living space. A total of 150 saplings, comprising 30 varieties of different trees, including flowering, medicinal, herbal, shrub, and fruit-bearing trees, were planted at A & B wings (75 each) of the Wanowrie complex, in alignment with the national event's theme "My Soil, My Nation."
This collective effort of "जन भागीदारी" (community participation) supports environmental conservation, preservation, and promotion, promising benefits for both current and future generations. "पेड़ लगाओ, खुशियाली पाओ" (Plant trees, find happiness) – Go Green to reduce the blues in life. This practice aids in reducing environmental degradation, pollution, and contributes to a greener and more sustainable earth for all to live and thrive.
Dr. Rajeev Chavan, IDAS, ndc, PCDA (SC) Pune, expressed appreciation for the dedicated efforts and extended gratitude to R K Bindroo, IDAS, ACDA, RWA members including Adarsh Kumar AAO, Uma Shankar SAO, Tapan Kumar SAO, Sanjeev Kumar SAO, Rajnish Kumar Auditor, Akshay Auditor, with the tagline "Mitti ko naman, veeron ko vandan" (Salutations to the soil, homage to the brave).
This initiative is a part of the nation-wide "Jan bhagidari" (public participation) as a culmination of the "Azadi Ka Amrit Mahotasav" (Celebrate India's 75 Years of Independence). Saurabh Ray IDES Director DEO Pune, Robin Baleja CEO, Khadki Cantt, Asha Bhong DFO, Pune, and Swapnil Hanmane, IDAS, ACDA, PCDA(SC) Pune, played a crucial role in making this event a grand success, for which the PCDA family remains grateful. Such events play a vital role in enhancing the longevity and sustainability of living organisms, including humans.