Listing Of Incomplete Projects On MAHARERA Portal Creating Confusion Amongst Home Buyers: Sunil Furde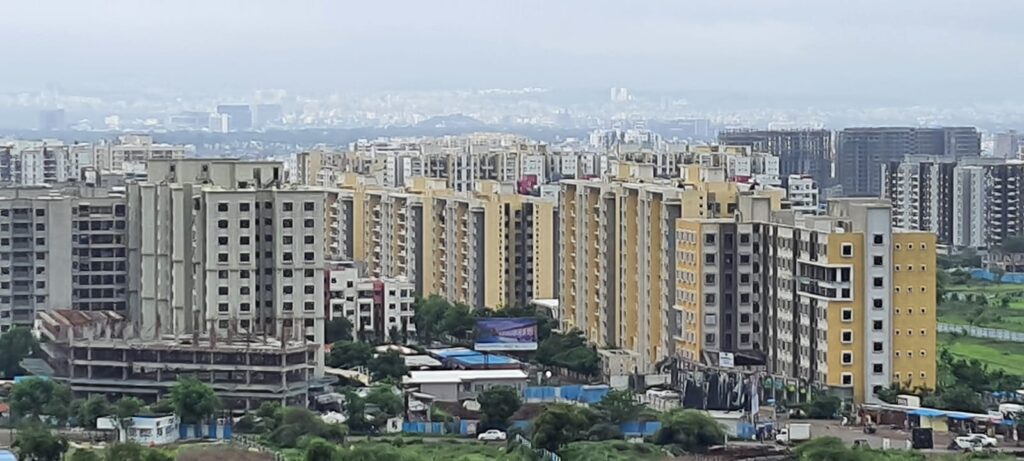 Pune, 12 August 2021:- The projects which are registered with MAHARERA are showing an incomplete status on MAHARARERA portal purely due to the technical reasons and hence homebuyers should not get baffled with the same. Many of the housing projects which are named in the said list have been completed on time, informed Sunil Furde-President, CREDAI Maharashtra through a press release.
Furde further elaborated that, MAHARERA had released a list of about 644 housing projects in Maharashtra, blaming them for not being completed on time.  As soon the list came out through the media, there was a lot of confusion among the residents of the housing project, the new occupants and the potential customers.
In fact, the projects of CREDAI members listed on the portal have been completed on time.  Their completion certificate has been received from the Municipal Corporation before the date of registration with MAHARERA. However, there were some projects that were also completed but the completion certificate was received later.  The online processing of some documents is incomplete.  Some developers have inadvertently failed to inform MAHARERA about the same hence their project appears to be incomplete on their portal, he added.
He further said that delays are often due to technical difficulties on the MAHARERA portal and the irony is that they hold the developers responsible for this if work is not uploaded on time.  The time taken for project approval from the local administration and other local difficulties faced by developers should also be taken into consideration by MAHARERA before initiating any action.
Some of the registered CREDAI members have undertaken the work of few projects which are listed on MAHARERA portal and are stalled at present. These projects belong to developers not listed with CREDAI. This has been done with an intention to complete the projects on time and homebuyers should not be at loss.
The corona pandemic and other business difficulties have led to incomplete projects. After the names were published in the black list the concerned developers are facing huge problems even though their intention was never to default. Hence, MAHARERA should reconsider this too.  In the letter, Furde also requested to check if MAHARERA can extend the deadline by giving fair opportunity to those developers who have capacity to complete the project.
MAHARERA should understand the difficulties of developers:
Builders have not been contacted by Maharashtra since the March 2020 lockdown.  Uploading a certificate of completion does not result in a response.  The decision to submit one or two documents after completion of the construction project while submitting other unnecessary documents is a bit unrealistic.  Hence, MAHARERA needs to understand the difficulties faced by the developers.
Join our WhatsApp Group, Telegram, and Twitter for every update about Pune and PCMC