Maharashtra government sanctions Rs 10,000 crores for farmers affected by rains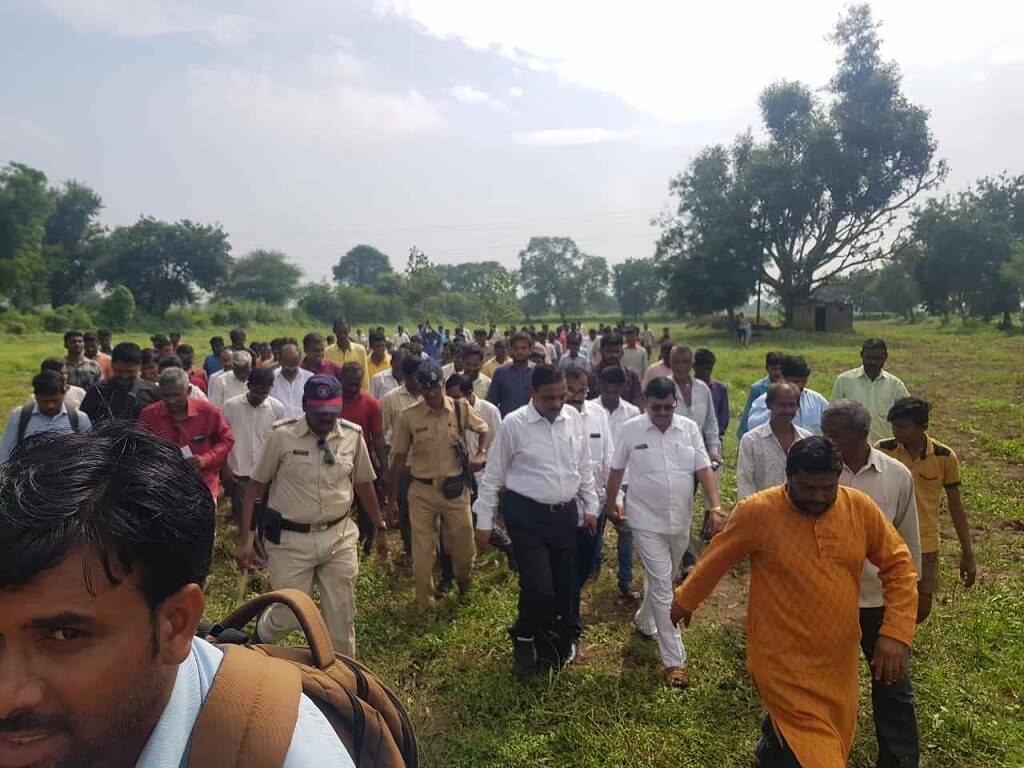 Mumbai, November 2, 2019: CM Devendra Fadnavis told today that a decision was taken in the meeting of cabinet's subcommittee. According to the decision, the provision of ten crore rupees is made to reimburse crop damage occurred due to erratic rainfall.
A meeting of cabinet's subcommittee was held today at official residence Varsha. The meeting took place under the presidency of CM Devendra Fadnavis and the meeting was held regarding the erratic rainfall in the state and crop damage in Kharif season. CM Shri. Devendra Fadnavis gave the informed media after the meeting.
CM Devendra Fadnavis told, farmers had to suffer loss in a great deal due to erratic rainfall. The creation of damage reports is ordered already. Administration and related systems are activated on their level. It is also directed that if farmers from such places where system is not accessible upload photos on mobile, it should be accepted as proof. Crop-wise reimbursement will be decided as soon as damage report is received and the amount of reimbursement will be directly transferred to the farmers' account. A prospect will be sent to the Central Government requesting financial aid to redress this calamity. But the State Government will not solely depend on the Central Government's help and will provide financial aid form its own fund. Around fifty lakh farmers are crop insured in the state. Insurance companies should also help them immediately. Related companies are given related instructions.
Crop damage situation in the state due to erratic rainfall was reviewed in the meeting of Cabinet's subcommittee. Crop-wise damaged filed, various fruit crops, loss bared by anglers were also in the meeting. This is a crucial situation. Therefore, decision was taken to provide maximum help to the farmers. Provision of ten crore rupees is directed by the administration as reimbursement until the final damage report is made. As soon as zonal crop damage report is received, reimbursement for each crop will be decided. A final decision will be taken in upcoming few days. Reimbursement will directly transferred to the farmers' account after that. Systems on zonal areas are directed to coordinate for reports so farmers will get timely help. Utilizing human resources from Revenue Department, Agriculture Department, agriculture colleges, and animal husbandry were also discussed.
Revenue Minister Chandrakantdada Patil, Water Irrigation Minister Girish Mahajan, Agriculture Minister Dr. Anil Bonde, Social Justice Minister Dr. Suresh Khade, Animal Husbandry Minister Mahadev Jankar, Co-operation Minister Subhash Deshmukh, Water Irrigation Minister for State Vijay Shivtare, Agriculture Minister for state Sadabhau Khot, Chief Secretary of the state Ajoy Mehta, Upper Chief Secretary of Finance Department Sanjay Kumar, Upper Chief Secretary of Revenue Department Manukumar Srivastava, CM's Principal Secretary Bhushan Gagrani, Principal Secretary of PWD Manoj Saunik, Principal Secretary of Cooperation Department Abha Shukla, Secretary of Agriculture Department Eknath Davle, Secretary of Rural Development Department Asimkumar Gupta, Secretary of Relief and Rescue Department Kishor Raje Nimbalkar were present in the meeting.