Maharashtra Government To Set Up District Executive Committee To Develop 'Skills', 'Employment', 'Entrepreneurship' 'Innovation'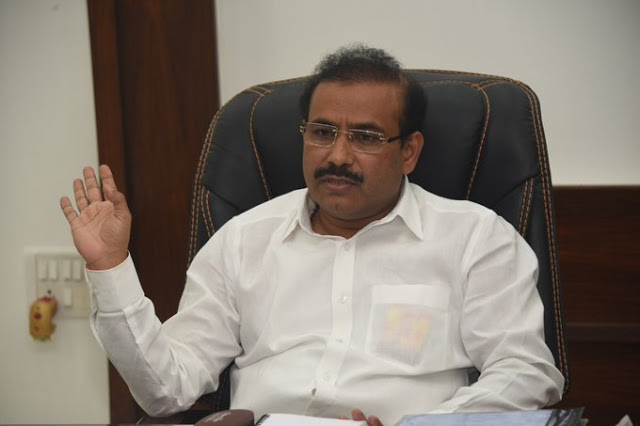 Mumbai, 18th June 2022: According to Rajesh Tope, State Minister for Skills, Employment, Entrepreneurship and Innovation, across all the districts, skills, employment, entrepreneurship and innovation District Executive Committees are being set up.
The Collector of the concerned district will be the chairman of this committee. The Chief Executive Officer of the Zilla Parishad will be the Vice President. The members of the committee will be the Municipal Commissioner or Municipal Chief, General Manager of District Industries Center, Manager of District Leading Bank, Representatives of Krishi Vigyan Kendras, Principals of local ITIs as well as representatives of Mahila Arthik Vikas Mahamandal (MAVIM) and Umed Abhiyan, representatives of private incubation centres, the district recognized startups and industry representatives.
The Assistant Secretary of the District Skills, Employment and Entrepreneurship Guidance Center will be the Member Secretary of this Committee.
As per Tope, the government's decision regarding this has been issued today.
The committee will be responsible for the effective implementation of the district skill development plan and new concept plan.
The main objective of this committee will be to create industry-centric skilled manpower and new entrepreneurs.
Tope said, "To develop the startup ecosystem, innovation rooms will be set up in every college. Assistance will be given priority to startups in the district. The startups will be assisted with quality testing and patents."
He added, "To encourage women entrepreneurs, a Women Entrepreneurship Unit will be set up in every college. It will provide guidance and necessary assistance to women of all levels and ages."
The committee will honour the individuals and organizations that have done a glorious job for the promotion and dissemination of skills and employment as well as innovation schemes in the district.
Tope informed, "In consultation with large scale industries, ITIs have to implement coherent training courses, identify labour market trends, monitor employment demand and supply, local skills at a rural level as well as innovate and promote them. Planning will be done by the committee. The committee will also conduct monthly meetings."