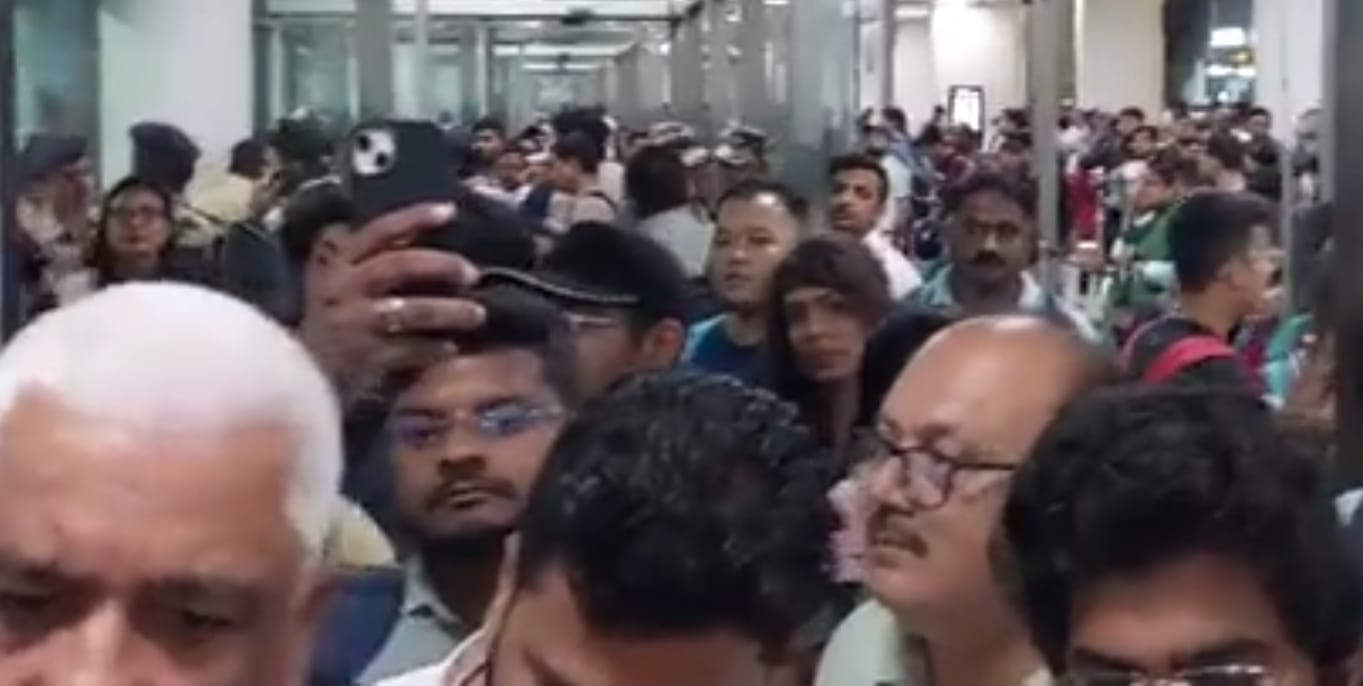 New Delhi, 27th May 2023: Saturday morning brought heavy rainfall and thunderstorms to the residents of Delhi, Gurugram, Noida, and Faridabad, causing significant disruptions across the national capital region. Thick clouds blanketed the sky, leading to power outages in various areas. As a result, four flights had to be diverted to Jaipur, and trains approaching Delhi experienced delays.
@DGCAIndia @IAF_MCC @RNTata2000 @airindia @JM_Scindia @IATA @AviationWeek
Please stop this torture of passengers immediately. 🙏🏻🙏🏻Either allow deboard or connect passengers to the Delhi flight.
This is Air India AI-850 From Pune to Delhi flight now diverted to Gwalior. pic.twitter.com/uJBDFfz619

— Tushar Goel (@Goeltushar23) May 25, 2023
The India Meteorological Department (IMD) issued a statement indicating that thunderstorms, accompanied by dust storms and light to moderate rainfall, along with gusty winds ranging from 40 to 70 km/h, were expected in Delhi and adjoining areas of the NCR. The inclement weather conditions also impacted flight operations at the Delhi airport, prompting authorities to advise passengers to check with their respective airlines for updated arrival and departure schedules.
The IMD referred to IGI airport data, revealing that Delhi encountered a moderate to severe thunderstorm with exceptionally strong gusty winds. At 6 am, the westerly-southwesterly wind reached speeds of 65 km/h, with gusts reaching a staggering 99 km/h. According to the latest predictions around 8 am, a cluster of clouds was still moving from Haryana and adjoining parts of North Rajasthan towards West Uttar Pradesh, passing through Delhi-NCR.
The weather department stated that light to moderate rainfall, accompanied by thunderstorms and winds of 30-60 km/h, would persist in many parts of Delhi-NCR and Haryana for the next couple of hours. Northeast Rajasthan could expect similar conditions for the next two to three hours, while West Uttar Pradesh may experience them for the next three to four hours.
An IMD official explained that a mass of strong convective clouds was traversing Delhi, resulting in the adverse weather conditions expected over the next two hours. The official provided further details, mentioning that the wind direction was 280 degrees (west-northwest) with a speed of 11 knots and gusts up to 32 knots. The weatherman also cautioned about temporary reduced visibility of 800 meters due to thunderstorms accompanied by rain.
Flight No SG 185 from Delhi to Pune was delayed for more than 12 Hrs. No body took the responsibility to speak to the passengers. Pl look into this matter pic.twitter.com/w6Ehn7bHGi

— Vinay Kumar Singh (@VinayKumar81533) May 25, 2023
The IMD's forecast encompassed several regions in Uttar Pradesh, including Ghaziabad, Chhapraula, Noida, Dadri, Greater Noida, Faridabad, Ballabhgarh, Hastinapur, Chandpur, Kithor, Amroha, Moradabad, Garhmukteshwar, Gulaoti, Siyana, Sambhal, Sikandrabad, Bulandshahar, Jahangirabad, Anupshahar, Bahajoi, Shikarpur, Khurja, Pahasu, Narora, Gabhana, Jattari, Atrauli, Khair, Aligarh, and Iglas.
As the weather conditions continued to unfold, residents were advised to exercise caution and stay updated with the latest weather bulletins to ensure their safety and make necessary arrangements accordingly.