Ministry of Social Justice And Empowerment Invites Job Application From Graduate And PG Social Worker; Remuneration Rs 75000 Per Month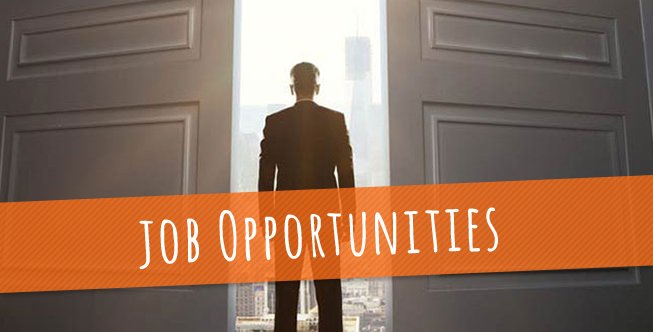 New Delhi, 05 Apr 2022: Programme Monitoring Unit (PMU) for Ministry of Social Justice and Empowerment, Government of India
Background
The Ministry of Social Justice and Empowerment (MSJ&E) is the nodal department of Government of India for the overall policy, planning and coordination of programs/ schemes for the development and welfare of marginalised and vulnerable groups. Under MSJ&E there are many schemes designed and implemented through various Central/ State Govt. Departments/ other implementing agencies which need to be monitored and evaluated time to time.
The Department through its programmes and schemes strives to build an inclusive society wherein members of the target groups are provided adequate support for their growth and development. The mandate of the Department of Social Justice & Empowerment (SJ&E) is empowerment of the socially, educationally and economically marginalized sections of the society including (i) Scheduled Castes, (ii) Other Backward Classes, (iii) Senior Citizens, (iv) Victims of Alcoholism and Substance Abuse, (v) Transgender Persons( Protection of Rights) Act, 2019 (vi) Beggars (vii) De-notified and Nomadic Tribes (DNTs), (viii) Economically Backward Classes (EBCs) and (ix) Economically Weaker Section (EWS).
Department of Social Justice & Empowerment engages in the development/updation of legislation, policies and guidelines at the national level for effective implementation of the Department's objectives and also oversees the implementation of the various existing laws.
Eligibility
Ministry of Social Justice & Empowerment for the monitoring of schemes and programs encourage young professionals under the age of 28 holding a graduate or post-graduate degree in social work from top 400 institutes (200 Colleges & 200 Universities) of country ranked by MHRD under NIRF 2021 ranking to apply for the post of PMU (state coordinators) for a tenure of two years on contractual basis.
Timeline of submission of online applications: 2nd April 2022 to 30th April 2022 11:59 PM.
Job Description: The mandate of the PMU (State Coordinators) is to go to the field and give the Ministry a feedback on the ways schemes are being implemented for ensuring efficient implementation and if need be mid-course correction.
Number of Positions: 24 positions.
Job Location: New Delhi
PMU will be stationed at National Institute of Social Defence, New Delhi and are expected to widely travel to the states.
Qualifications:
Should be a graduate or post graduate in Social Work (Final year passed out only)
Should have experience in socially relevant engagement including but not limited to research, policy analysis, project management, Ngo management.
Proficiency in the usage of computer, strong presentation and communication (written & oral) skill is essential.
Age limit: He or she should not be more than 28 years of age (Cut-off date of age   shall be the last date of online submission of application)
Salary: Consolidated remuneration of up to Rs. 75,000/- per month
Responsibilities:
Supervise implementation of the project in the designated Department/ State/ Region under MoSJ&E, Govt of India
Ensure that the assigned activities are fully accomplished, meet expected technical and management quality standards, and are delivered on schedule
Ensure that the project is implemented in accordance with partnership agreement and in line with Standard Operating Protocol of the MoSJ&E, Govt of India
Ensure that information, records and documentation necessary to monitor the project are maintained and are available at all times for inspection
Conduct visits/travel to States/districts for organizing and evaluating the programmes for at least 15-20 days each month.
Ensure that relevant data and records are maintained with full confidentiality and responsibility
Foster and maintain effective and professional relationships with and between all project staff, partners and stakeholders
Organize and facilitate meetings between key stakeholders and regular coordination meetings in accordance with the governance structure of the project.
Perform any additional work as assigned by the management from time to time.
Timelines:
| | | |
| --- | --- | --- |
| Sno. |   | Date |
| 1 | Opening of the Portal | 2nd April 2022 |
| 2 | Closing of the Portal | 30th April 2022 |
| 3 | Online written examination to be conducted by NTA (Selection of 250 candidates) | 19th May 2022 |
| 4 | Conduct of the interview | Before 20th June 2022 |
| 5 | Joining of the new batch (24 selected candidates) | 1st July 2022 followed by (10) days orientation |