MS Dhoni out of BCCI players' annual agreement, others contract renewed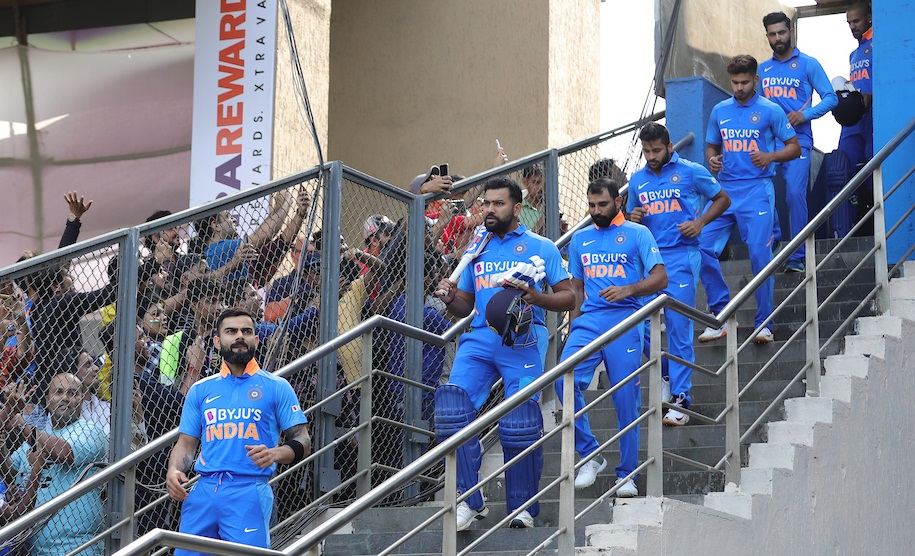 New Delhi, January 16, 2020: The Board of Control for Cricket in India, ie BCCI, today announced the annual agreement of senior players of the Indian cricket team for the period October 2019 to September 2020.
The surprising news is that former captain Mahendra Singh Dhoni has been pulled out of the annual contract by the BCCI. It is clear that Dhoni might not be able to return to international cricket anymore.
Last year, the BCCI had put veteran wicketkeeper batsman MS Dhoni in the A category, but this time Dhoni is not included in this BCCI annual retainership list. BCCI gives Rs 5 crore annually to the players in the A category, but now Dhoni's name is not included in it. So far no statement has been received from the BCCI about this. Dhoni has not played since World Cup semifinal of 2019.
BCCI has also divided this time into 4 categories, which include A +, A, B and C categories. In the annual contract announced by BCCI, only 3 players are in the A Plus category. The statement issued by BCCI said that the player who will be in the A + category will get Rs 7 crore annually, while the player in the A category is going to get Rs 5 crore annually.
At the same time, players in B category of BCCI will get Rs 3-3 crore as an annual contract, while the players in the last category i.e. C category are going to get Rs 1 crore each.
The BCCI has placed Team India captain Virat Kohli, vice-captain Rohit Sharma and fast bowler Jasprit Bumrah in the A + category.
R Ashwin, R Jadeja, B Kumar, Mohd Shami, C Pujara, KL Rahul, A Rahane, S Dhawan, I Sharma, K Yadav, R Pant in Grade A.
Wriddhiman Saha, Umesh Yadav, Yuzvendra Chahal, Hardik Pandya, Mayank Agarwal in Grade B; Kedar Jadhav, Navdeep Saini, Deepak Chahar, Manish Pandey, Hanuma Vihari, Shardul Thakur, Shreyas Iyer, Washington Sundar in Grade C.