Muslim Family In Pune Sends Message Of Communal Harmony During Ram Navami Celebrations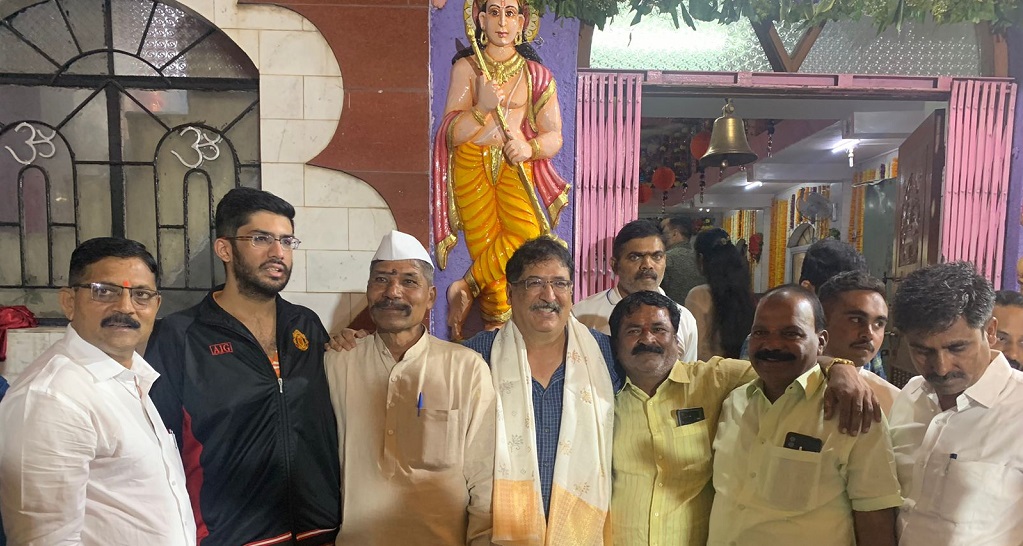 Kalyaninagar, 30th March 2023: In the midst of communal violence during the Ram Navami celebrations, a Muslim family in Pune, India has been sending a message of communal harmony and Hindu-Muslim unity for the past fifty years. The Ikram Khan family, based in Kalyaninagar, has been serving the Hanuman Temple during Ram Navami celebrations for four generations, as a part of their connection with religious institutions towards the cause of humanity.
According to Ikram Khan, his family has been associated with the temple and Ram Navami celebrations for the past seventy-five years. His great-grandfather had very cordial relations with Ramwadi residents and celebrated Ram Navami in the temple. The family has maintained the connection till date and Ikram Khan carries the legacy of one humanity inherited from his great grandfather, who taught him that true religion is sinking all boundaries and regarding all as one. The family makes prasad on behalf of their family and distributes the offering to the devotees during Ram Navami as per the tradition set by their forefathers.
Tatya Deokar, the caretaker of the Hanuman Mandir, praises Khan and his family. This year, not only did Ikram Khan participate in the Ram Navami celebrations, but also his son Ahad. The family has been closely associated with the temple for generations and Khan's great-great-grandfather has been actively participating in all their festivals, whether it is Ram Navami or Ganesh festival. Not a single program begins without their donation for prasad and other things. Upon invitation, Khan visits the Hanuman Mandir in Ramwadi and does all possible for the people, including arrangements for Prasad and other needs. He also sends prasads and whatever items the temple needs for the celebrations. Deokar considers Khan a great example of Hindu-Muslim unity.
Vijay Galande, the President of Ramwadi Mitra Mandal who organized the Ram Navami festival, also speaks highly of the Ikram Khan family. They have been visiting the temple and participating in the festivity for generations. The bond of brotherhood and friendship between the two groups is strong, and they have always been for each other. Galande considers it a strong bond of friendship and brotherhood that will be cherished forever.
Last year, the temple members performed Bhajans at the famous Sadal Baba Dargah as part of the national unity mission espoused by Khan. The mission emphasizes the importance of unity among all religions in the country. The Ikram Khan family has set an example of this unity through their participation in the Hanuman Temple's festivities, regardless of their religious affiliation.
In a time when communal violence is unfortunately common during religious celebrations, the Ikram Khan family's message of communal harmony and Hindu-Muslim unity is a much-needed reminder of the importance of humanity above all else. Their dedication to serving the Hanuman Temple for generations is a testament to their commitment to this cause.
Mumbai Police Registers Case Against Young Man Performing Dangerous Stunts on Bike with Two Women
Join Punekar News Whatsapp Group, Telegram, Instagram And Twitter  For Regular Update about Pune City And Pimpri-Chinchwad