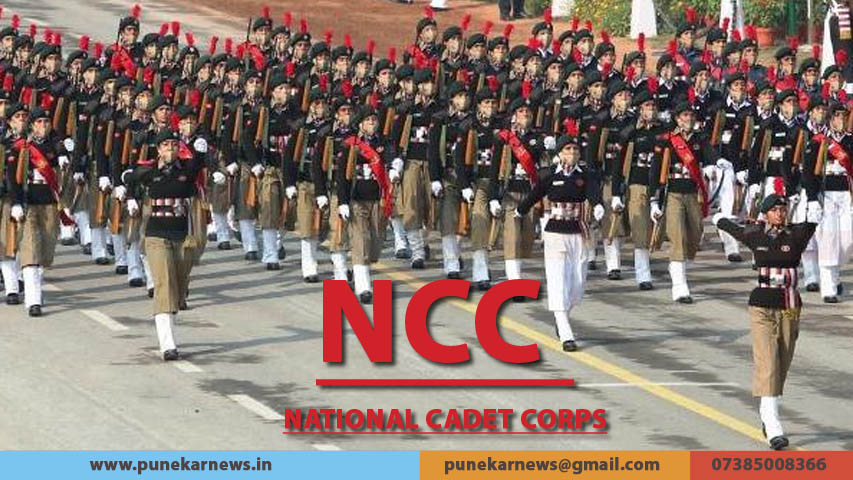 Mumbai, 13th May 2021: The directorate general of the National Cadet Corps (NCC), New Delhi and the University Grants Commission (UGC) had written a letter to vice-chancellors of all universities on April 15 for the introduction of NCC as a General Elective Credit Course (GECC).
It is proposed to be implemented under the aegis of the Additional Director General (ADG), Maharashtra Directorate NCC Major General YP Khanduri. Though, NCC Studies is presently implemented by the University of Mumbai as an elective subject in lieu of Foundation Course implemented on recommendation by a Study panel in 2014, under Vinayak Dalvi and Dr DV Pawar.
However, towards fast implementation of the same, from the next academic year, it will be regarded as General Elective Subject; the Maharashtra NCC directorate took the initiative in consulting the same study committee panel to implement the current Study Report as promulgated by the NCC Directorate, N Delhi under the aegis of DG NCC.
The implementation will help cadets to choose a variety of subjects under the scheme. Exclusive subjects, like, Disaster Management, Communications, Social engagement, etc would be available. On completion of the course, students would be awarded credit points which will enable them to qualify for their respective degrees. If this is implemented, NCC will become a part of the Choice-Based Credit System (CBCS) envisioned in the National Education Policy (NEP) 2020. It will permit students enrolled as NCC cadets to receive academic credits for NCC training, and avail employment incentives offered under various central and state government schemes.
Recently, the Central Armed Police Forces (CAPFs) announced entry schemes, in addition to the preferential treatment is given to NCC cadets in other state departments offices and the defence services. The UGC has taken an initiative in the right direction, however, it now depends on the Universities and institutions to accept and implement this proposal. At least in the case of the universities where it is on offer, the NCC must evolve from being an extra-curricular activity to an elective subject with course credits as part of the Curriculum. The Maharashtra NCC Directorate is confident that this proposal would see a good response and be made a formal part of university syllabi.
Today, NCC is the world's largest uniformed youth volunteer organization and with a rapidly increasing footprint across the country, it has a better gender ratio than any other uniformed organisation in the country with girl cadets accounting for one-third of the total strength.