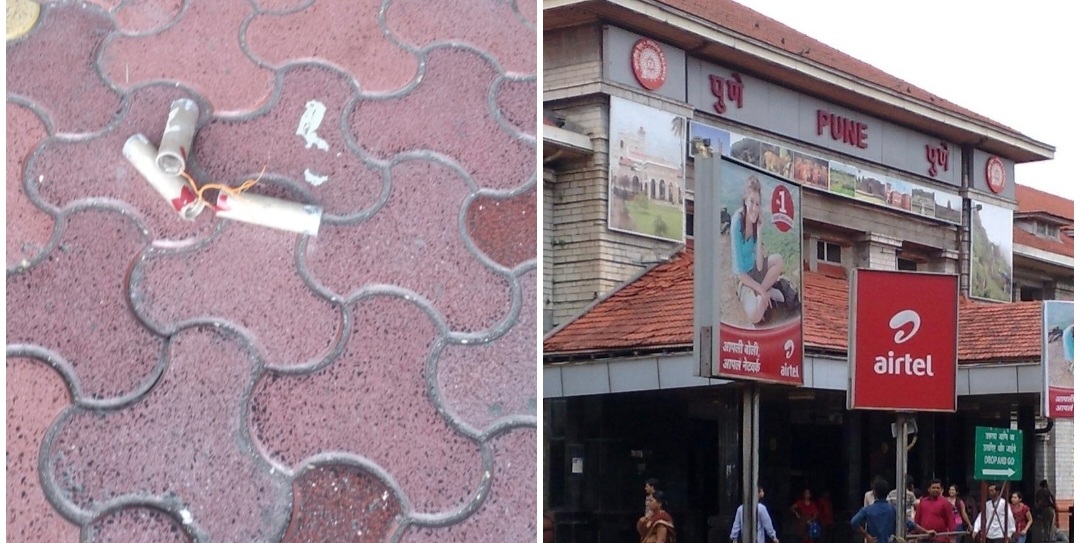 Pune, 13th May 2022: The Government Railway Police (GRP) has clarified that there was no explosive in the object found near Pune railway station today morning. Therefore, there is no need to panic.
GRP Superintendent of Police Sadanand Wayse-Patil said that the object was found around 10.35 am. "Railway Protection Force (RPF) Inspector Raghuvanshi informed the GRP about the suspicious object which was lying on the space in front of the old entrance near the General Reservation Counter. The platforms were immediately evacuated as a precautionary measure and train movement was halted until further notice."
He further said that the GRP informed the Pune City Police's Bomb detection and Disposal Squad (BDDS), fire brigade, and ambulances and they immediately arrived at the scene.
"The BDDS took the object to the ground of BJ Government Medical College near for further examination and the train services started. The object found was not Gelatine, it looked like a firecracker. The object has no detonator or explosive content inside it and it has been disposed of. The citizens do not need to panic", he further informed.
The officer said that proper security measures are in place at the railway station to prevent any untoward incident.
Also Read Bomb Scare At Pune Railway Station After Object With Wire Found, Officials Say Nothing Suspicious
Also Read Pune: Adani's Private Airport To Come Up In Baramati Taluka