People Flock To Lonavala, Cops Impose Fine On COVID Rule Violators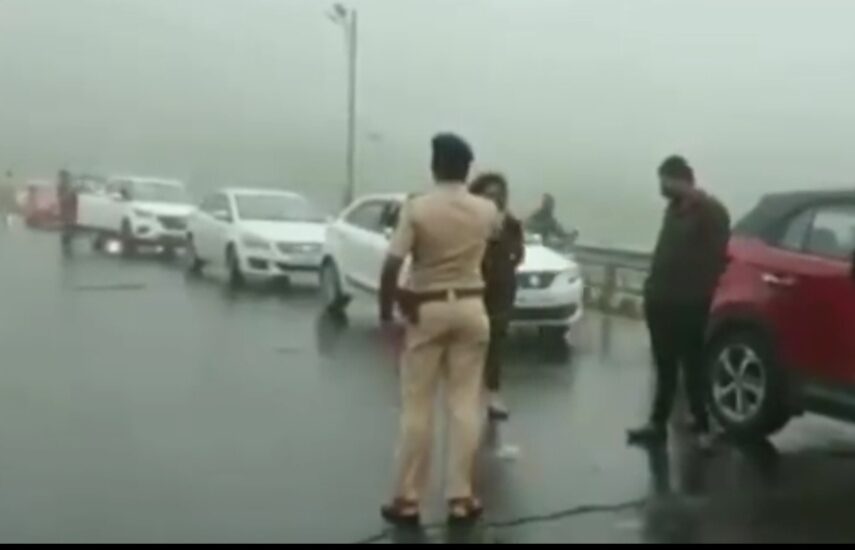 Karishma Jha
Lonavala, September 5, 2020: Pune rural police have deployed three squads in Lonavala city to ensure travellers follow all safety norms during Corona pandemic. The squads have been set up after the union and state governments pulled back the e-pass necessity and allowed 100% occupancy at lodgings and hotels. 
According to Lonavala police station, actions are being taken against those people who are not following norms of social distancing or not wearing masks. Even in three days since the e-pass rule was withdrawn, they have already taken action against many people who did not follow these safety norms. 
The squad consisting of three officers and 15 personnel, has fined over 830 people and collected fine to the tune of Rs1.75 lakh, for not following social distancing norms or not wearing a mask.  
As Corona cases are rising in town, all tourist spots including Bhushi dam, stay shut as per the orders of the district collector. Squads also ensured patrolling at some famous spots along the way to Sunset Point, Rajmachi point, Amrutanjan point, where people mostly stop to enjoy the waterfalls.
The Highway Safety Patrol (HSP) officials said that from last few days since the e-pass rule was withdrawn, rise in the movement of small vehicles can be seen on Pune-Mumbai Expressway. Policemen already deployed to take action against vehicle illegally parked on the expressway. HSP is set to monitor traffic along the expressway for two weekends. If we find any congestion during this weekend and the next, then we will stop heavy vehicles at the toll plazas at Urse and Khalapur to make way for smaller vehicles.