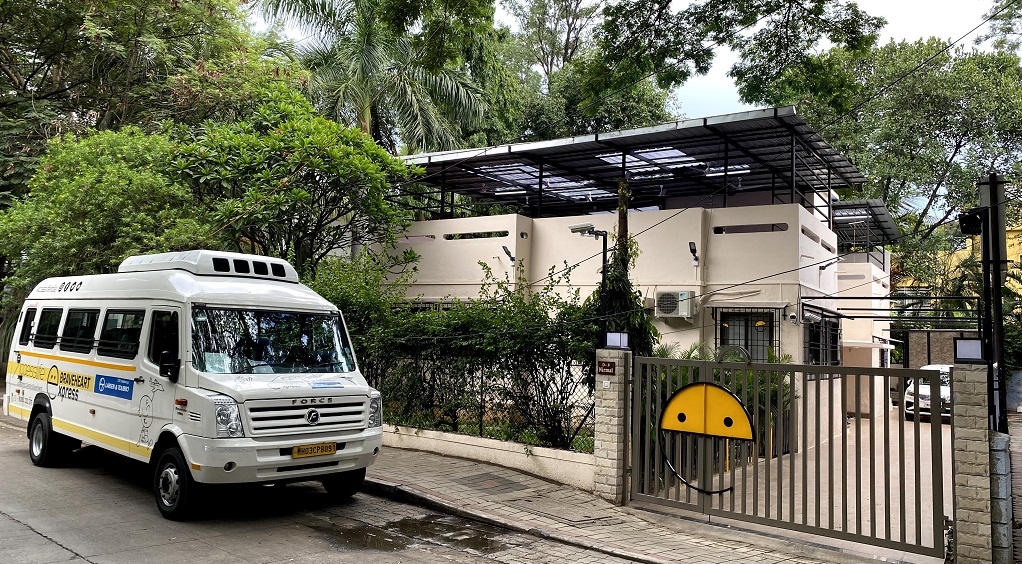 Kalyaninagar, 1st September 2021: Access Life Assistance Foundation, an Indian not-for-profit organization provides multi-disciplinary supportive care to families who come to Mumbai and Pune, for their child's cancer treatment.
Over 50,000 children are challenged with cancer every year in India. Families come to the metropolitan cities from remote towns and cities across India seeking treatment for their children affected with cancer. While hospitals extend them quality medical services, the poorer families have no place to stay during the 5-12 months (sometimes extending to 24 months) that it takes to complete the treatment. 
Many end up living on footpaths or are forced to abandon treatment due to the high cost of accommodation in Metros cities like Mumbai. Children battling cancer and without access to proper accommodation and nutrition are 5 times more likely not to survive due to secondary infections, chemotherapy intolerance and treatment abandonment. Childhood cancer is curable, provided kids are diagnosed early and managed properly at facilities with the needed infrastructure.
Ankeet Dave, Co-Founder of Access Life, said, "On our 7th anniversary this year, we proudly announce the launch of our new centre at Kalyani Nagar, Pune. We are the first paediatric cancer NGO offering free accommodation to needy cancer kids in Pune and located in the heart of Kalyani Nagar right on the main road opposite The Lexicon International School. 
This centre has 10 units that has the capacity to house 10 families, a total of 30 beneficiaries (1 child and two care givers). In Pune, we are associated with Bharati Vidyhaveeth Hospital, Deenanath Mangeshkar Hospital and Sassoon Hospital. We have welcomed 8 children with their families since our centre launch in Pune.
Access Life offers children and their families an interim hygienic home that gives our brave hearts an upper hand in their fight against cancer. We also try to improve their quality of life by providing practical support services, educational resources and recreational programs. Our services include free accommodation, nutrition, secure transportation, and a clean and care kit with hygiene providing items for each child."
Access Life set up its first centre in June 2014 in Chembur, Mumbai and has grown to 5 childhood cancer care centres across Mumbai and Pune where at any given point of time 70 families (210 individuals considering every child lives with her/his parents) are being accommodated. In Mumbai, we are associated with Tata Memorial Hospital, B J Wadia, LTMGH Sion, CTC Hospital Borivali and SRCC Children's Hospital.
Dr Vibha Bafna, MD, DCH, Assistant Professor and Pediatric Hemato-Oncologist at Bharati Vidyapeeth Hospital said, "Access Life is providing excellent support to our patients and their families by providing hygienic and aesthetic home away from home. They also provide transport, ration, education and so many things to make their stay as comfortable as possible. This also gives a huge economic benefit to our patients who generally hail from lower socio-economic class and from peripheral villages."
Access Life progress story:
· 7 Years of Commitment to serve the society
· 5 Childhood Cancer Care centres
· 262 Educational sessions
· 1238 Counselling sessions
· 2558 Stress-free Nights
· 70 Family units
· 730 Children sheltered since 2014
· 6 Hospital Transit vehicles
· 895 Clean & Care Bags distributed
· 3 years of commitment to Transparency Keys from GuideStar India
· 1176 Adolescent & Young Adults counselled for Nutrition
· 3000 Adults counselled and supplemented.
· GuideStar India Champion Level- Platinum certification for 2020
· Expanded outside Mumbai to Pune