Pune : Cleaning the environment is fun with Plogging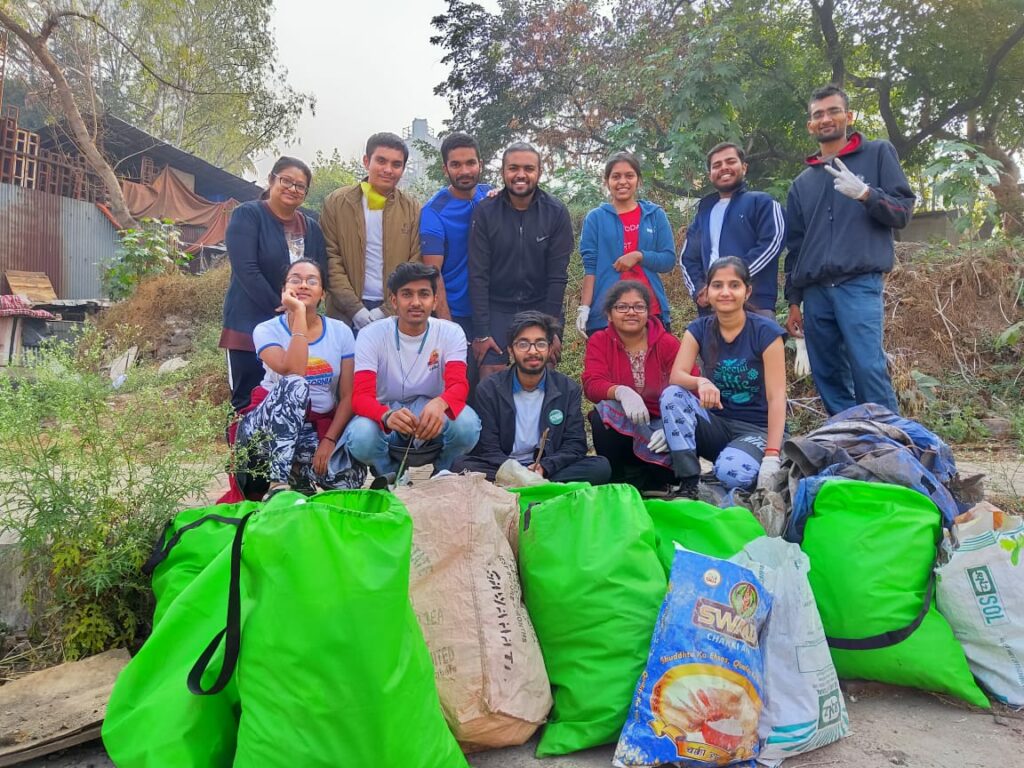 Shivanee Thote
Pune, January 22, 2020: A 24-year-old software engineer Vivek Gurav, influenced with Swedish fitness trend which combines running with picking up litter, has initiated Plogging in Pune.
He now runs Pune Ploggers with a group of people who are conscious regarding environment and its cleanliness. Plogging is all about cleaning the garbage, waste while jogging. It has become a trend in India where people come together to clean the city.
Speaking to Punekarnews.in, Gurav said, "Initially I was working with Swachh Bharat Abhiyan in Alandi in 2015 but, eventually I saw people getting bored in the campaigns because it's just random cleaning spots."
He added, "Then I came across Plogging in 2016, it started in Sweden where people cleaned the environment by collecting garbage, waste, plastic, bottles, litter and every waste while jogging. This was the great idea to initiate cleaning in our environment."
"Then we started the same in Pune but at that moment it was not so trendy. In year 2019 in August-September, Government of India took this initiative to organize fit India Plogging Run and then we joined it and started Plogging from September."
Gurav further informed, "I do it regularly, Plogging is something where we don't need any organization, plan or event so I do it with my group of college friends. When we go for jogging or for a cup of tea we just pick up the garbage wherever we find. Also this interests us to do so. On an average 3 to 4 people join me daily sometimes I am alone cleaning up on my way to jogging. On Weekends we have good response from around 40 to 50 people."
He further added, "Right now we are working on river Mutha from last five weekends. Also we have some help from the government in recycling waste, moving to the 4th stage of cleaning Mutha river. Plogging has helped us entirely. It is like less time more garbage collection."
"People connect themselves easily to river it's like near to their heart. We do it because the more people will join it the more they will realize it, that how bad it is to throw the litter."
Talking about the hygiene related to the disposal of sanitary pads many girls are not aware about the Red Dot Campaign. Red Dot Campaign speaks about the sanitary waste, many girls are not aware that, from the dustbin where it is moved. So the campaign is about wrapping the sanitary pads and marking it with a red dot.
Biomedical waste is another biggest challenge because it can cause infection while collecting.
Our overall collection of plastic till now is 38000 kg. Till now we have covered 100 Plogging drives by this weekend, Gurav informed.