Pune: Crime Branch invokes MCOCA against lady 'don'  who kidnapped doctors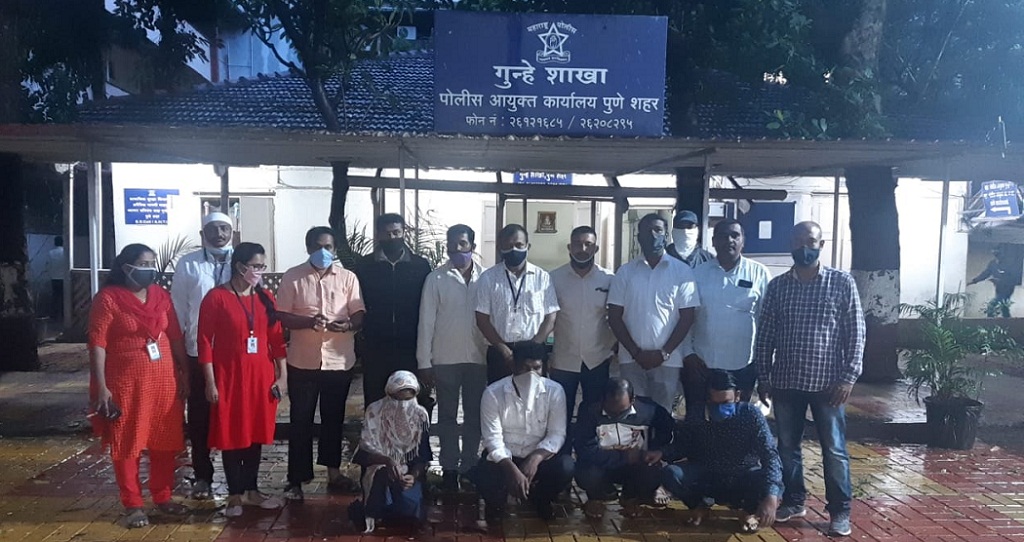 Mubarak Ansari
Pune, July 2, 2020: The Crime Branch of Pune city police has invoked the stringent Maharashtra Control of Organised Crime Act (MCOCA) against a woman, who is habitual criminal on police record. She had recently extorted Rs 5.89 lakhs from a doctor after threatening him for a false case of illegal sex determination.
An FIR was registered against Ranjana Tanjani Vanve with Hadapsar police station and the case was investigated by the Crime Branch's Anti-Narcotics Cell (West region). "The gang is led by the prime accused Ranjana who extorted money from the doctor. She already had one MCOCA offence against her at Barsi police station in Solapur. After sanction from the competent authority, MCOCA sections 3(1)(ii), 3(2), 3(4) were invoked against her. Further investigation to be done by ACP Kalyan Vidhate of Hadapsar division", said DCP (Crime Branch) Bachchan Singh.
According to police, the gang members had abducted the doctor on May 31 from his clinic in Fursungi. Around 11 am, a woman had gone to his clinic under the pretext of check-up. As soon as the doctor started examining the woman, her three other accomplices entered the doctor's cabin and told the doctor that they were from the police department and media. They alleged that he was involved in prenatal sex determination. They were forcing him to sit in a car claiming of taking him to the police station. When another doctor came to his rescue, he was also forced inside the car and both doctors were abducted.
Police said that the doctors were taken towards Saswad and the accused demanded Rs 10 lakhs. Then, they took them to the office of social worker Kailas Avachite and journalist Pradip Fasge in Hadapsar. They demanded the money for not filing a police case and not publishing news in the media as this will tarnish his reputation. After negotiation, the ransom money was brought down to Rs seven lakhs. Later the doctor paid Rs 5.89 lakhs as the accused said that one DySP Thorat has come outside the office for taking 'action'.
After the 40-year-old doctor complained, a team led by Police Inspector Rajendra Mohite from the Anti-Extortion and Anti-Narcotics Cell, arrested police constable Sameer Thorat of Hadapsar, who is posted with police headquarters in Shivajinagar, self-proclaimed journalist Pradip Dnyandev Fasge (37) of Manjari, Kailas Bhanudas Avachite (38) of Hadapsar and Aarti Prabhakar Chavan (29) of Fursungi. Later, Ranjana, the main facilitator of the crime, was arrested.
Inspector Mohite said that Ranjana was arrested in similar cases in Solapur. After being released on bail in those cases, she again formed a gang with new members and kidnapped the doctor in Pune.
As she is a habitual criminal, ACP (Crime) Shivaji Pawar and DCP Singh prepared a proposal to invoke MCOCA against her. Additional Commissioner of Police (Crime) Ashoka Morale, who is the competent authority, issued an order on July 1 to arrest her under MCOCA. Now she will not get bail for atleast six months.