Pune: Dr Kantilal Sancheti felicitated by 'The Noble Puraskar'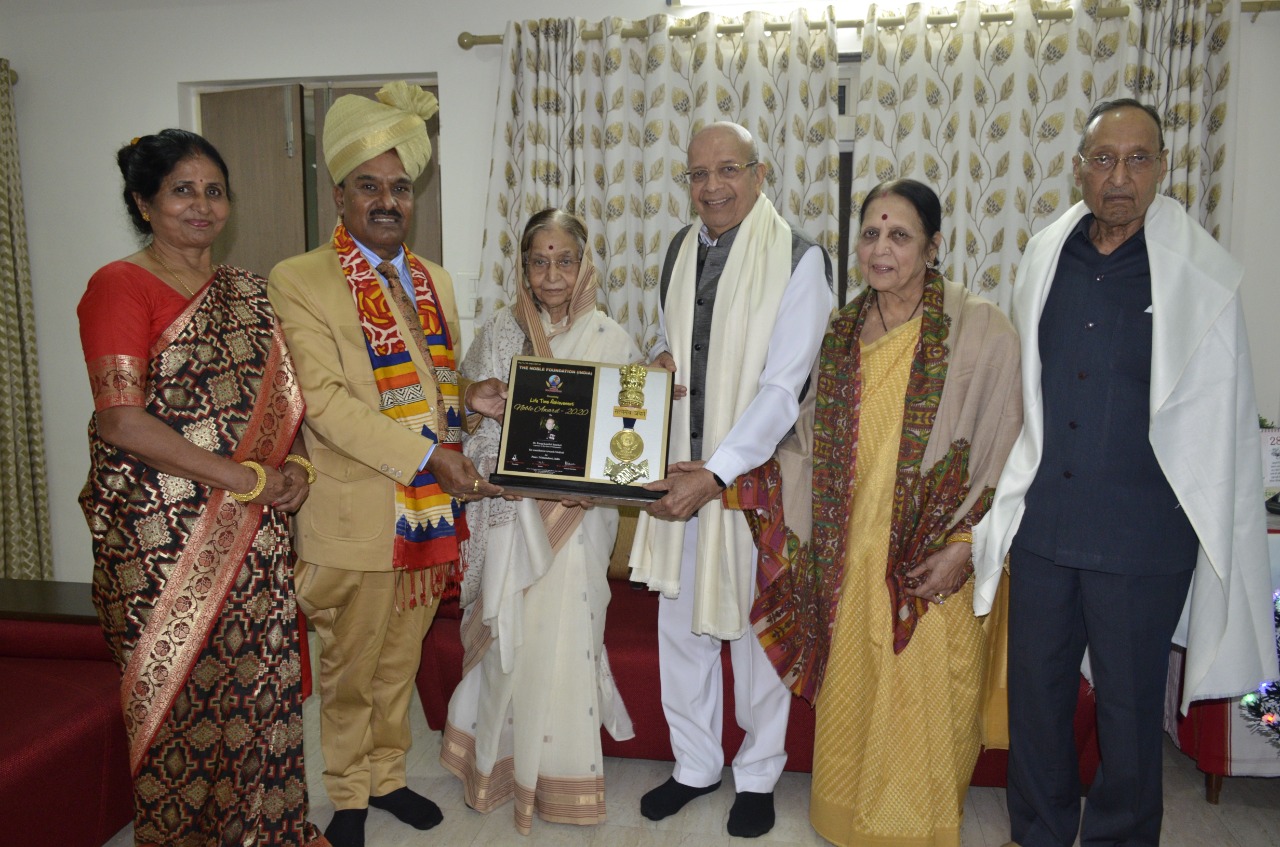 Pune, 20th December 2021: On Sunday, Dr Kantilal Sancheti was felicitated by 'The Noble Purskar' from The Noble Foundation. The president of the foundation Dr H C Ganeshiya and India's past-President Pratibha Patil felicitated Dr Sancheti at Patil's residence in Pune yesterday.
Dr Sancheti is awarded with 'The Noble Puraskar' for his global and national contribution in the field of medicine and social work. Earlier Dr Sancheti has been awarded Padmashree, Padmabhushan and Padmavibhushan.
The Noble Foundation works in the field of global peace and solidarity and for promoting Indian culture globally. The foundation is working in the field of poverty alleviation, education and spreading the message of humanity in the country.
Speaking on the occasion Dr Ganeshiya said, "We are happy that we are felicitating a great personality who has done remarkable work for mankind. Every year, we felicitate such great people in our country. In 2018 we felicitated Dadi Janaki for her contribution as a head of Brahmakumaris."
Dr Sancheti has been serving patients for the last six decades. He was the first one to create indigenous knee implants and he worked for eradication of polio.