Pune: MSEDCL Launches Innovative WhatsApp Campaign for Electrical Safety Reporting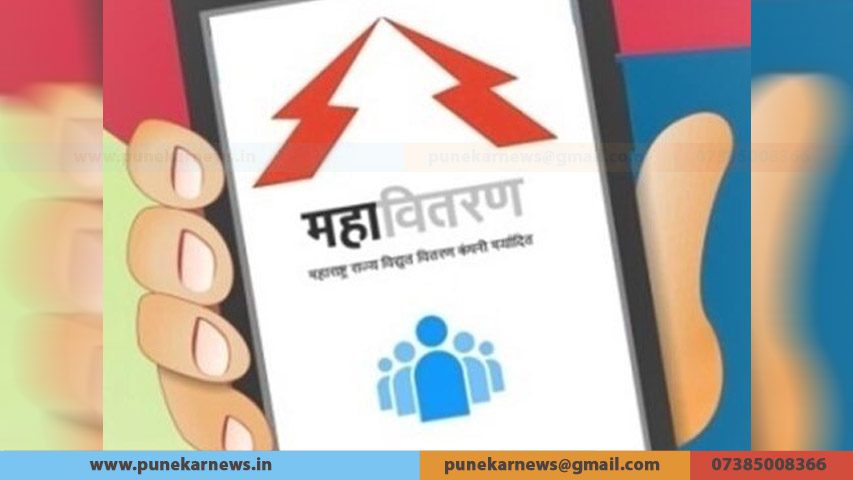 Pune, 21st November 2023: In Western Maharashtra, Maharashtra State Electricity Distribution Company Limited (MSEDCL), the Maharashtra state electricity distribution company, has issued an appeal to residents in both urban and rural areas to report potential threats to electrical safety through the popular messaging platform WhatsApp. The initiative aims to address concerns such as broken power lines, dangling wires, open or missing fuse boxes, and feeder pillar doors, as well as underground cables exposed due to digging.
To streamline the reporting process, MSEDCL has provided dedicated WhatsApp numbers for different regions. For Pune and Pimpri Chinchwad cities, along with Haveli talukas and Mulshi, Velhe, Maval, Khed, Junnar, and Ambegaon talukas, residents can contact 7875767123. For Baramati, Indapur, Daund, Shirur, Bhor, and Purandar talukas under Baramati Division, the designated WhatsApp number is 7875768074. Additionally, separate numbers have been allocated for Solapur district (7875440455), Kolhapur (7875769103), Sangli (7875769449), and Satara district (7875768554).
It is important to note that these numbers exclusively accept information and complaints accompanied by photos and the complete address or location of the security threat from the power distribution system. MSEDCL emphasizes that citizens should use WhatsApp for reporting instead of making direct calls. However, those without WhatsApp can submit information through SMS to the relevant mobile number.
Furthermore, citizens can contact MSEDCL's toll-free numbers 1800-212-3435, 1800-233-3435, or 1912, which are operational 24 hours a day, for reporting electrical safety concerns.
The process involves sending information and complaints, including photos, through WhatsApp. Upon receipt, MSEDCL promptly forwards the details to the relevant divisional and sub-divisional offices. After the necessary repair work is completed, the concerned complainants are informed by receiving post-repair photographs through WhatsApp. In cases where senior offices need to approve, fund, or relocate resources to address specific complaints, proposals are sent accordingly, and citizens are kept informed of the progress.
Ankush Nale, the Regional Director of Pune, has urged the public to actively respond and cooperate with MSEDCL's initiative to enhance public electricity safety. Additionally, MSEDCL has emphasized the importance of refraining from pasting posters or leaflets on their infrastructure, such as Transformers, feeder pillars, and electricity poles, to avoid the risk of electrical accidents. The public is requested not to compromise safety by engaging in such activities.