Pune Municipal Corporation's Stringent Action: Auction of Seized Commercial Properties to Recover Income Tax Dues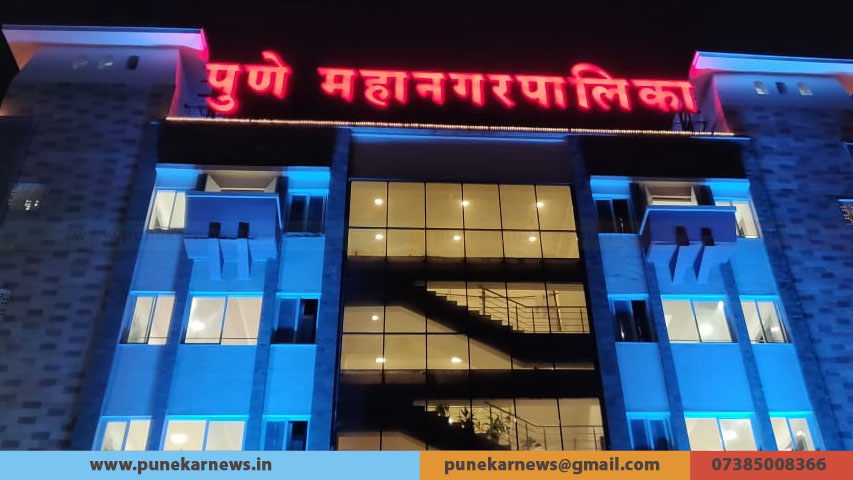 Pune, 21st November 2023: Pune Municipal Corporation (PMC) is intensifying its efforts for income tax collection, with a focus on recovering outstanding dues from commercial properties. Currently, PMC has sealed 2034 revenue dues amounting to Rs. 127 crore, and the process of auctioning 203 commercial properties has been initiated.
However, the auction process is facing legal challenges, as some beneficiaries have approached the court, either for claims that have been adjudicated but appealed to a higher court or for other legal matters. The Legal Department is actively working to navigate these legal complexities and find a resolution. Five lawyers have been appointed to address these legal issues and facilitate the auction without legal obstacles.
The Pune Municipal Corporation aims to recover arrears of income tax, particularly focusing on outstanding commercial income this year. Last year, residential properties were auctioned for this purpose. The current outstanding commercial income amounts to Rs. 127 crore from 2034 properties. To proceed with the auction, the municipal corporation needs to address technical challenges, including recording the defaulter's name on the CTsurvenge number of the respective property card.
The Property Tax Department of PMC has already sealed 189 properties in the first phase, with arrears of Rs. 84 crore, and 79 properties in the second phase, with arrears of Rs. 10 crore. Tax collection by the PMC has reached Rs. 1,580 crores so far, and the auction of outstanding assets is expected to contribute further to this figure. The legal team is working to ensure a smooth auction process and address any legal hurdles faced by the municipal authorities.
http://www.mumbaikarnews.in/mumbai-rbi-imposes-monetary-penalty-on-sangli-sahakari-bank-limited/
Ajit Deshmukh, Head of Taxation and Tax Collection Department PMC, Stated, "Tax collection efforts by the Municipal Corporation have been robust, resulting in the collection of income tax amounting to Rs. 1,580 crores. Anticipating an additional Rs. 1,800 crores from the auction of outstanding assets by the end of December, we are poised to recover the outstanding amount efficiently. It's worth noting that the remaining amount will be promptly returned to the concerned beneficiary. Importantly, the legal process for tax recovery will persist, even if beneficiaries choose to approach the court. We are committed to continuing tax recovery actions, especially in cases where the court has not issued a stay order. Properties without legal impediments will be sealed and subjected to auction as part of our ongoing efforts to ensure effective tax collection."