Pune: PMC to start rapid antigen tests on citizens from Monday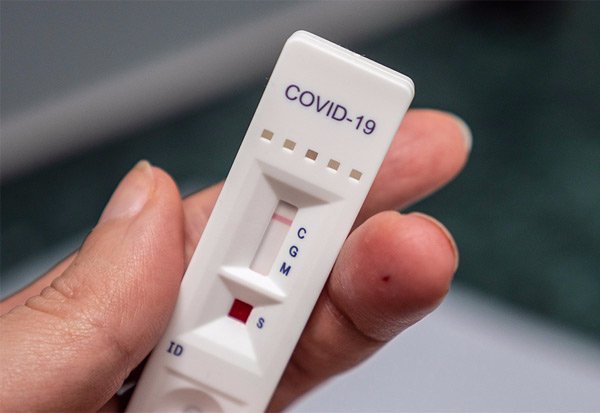 Pune, July 5, 2020: The Pune Municipal Corporation (PMC) will start rapid antigen tests for coronavirus disease (COVID-19) on one lakh citizens from Monday, July 6. The decision has been taken after conducting a validity test of the kit. The rapid antigen test kits were procured at a total cost of about Rs 4.5 crore by the PMC from the centre-approved institution. The kits have arrived in Pune, and to check its validity PMC conducted the COVID-19 test for 28 people on the first day.
After the tests were conducted 22 people reported negative while six people tested positive for COVID-19. Meanwhile, the samples of these 28 persons were also sent to the National Institute of Virology (NIV) by the PMC. As per the NIV report, 25 samples were negative, including the three samples that tested positive in the rapid antigen test. Therefore, the negative validity of the antigen test kit has come down to 100 percent while the validity of positive reports has come down to 50 per cent.
The validity criteria as per the ICMR states that the rate of negative diagnosis is between 99.3 to 100 percent, whereas positive diagnoses range from 50.6 to 84 percent. The ICMR also justified its stand on approving the kit stating that the result of this test will impact on the viral load of the patient. Therefore, according to this, PMC's examination of validity criteria meets the ones of ICMR. The test criteria of ICMR are strict, hence its fulfillment is necessary.
Following the validity report, PMC has decided to go ahead with tests on citizens from Monday. Doctors from the health department were specially trained on registering the tests and its result, as well as planning them on Sunday, informed PMC health department head Dr Ramchandra Hankare.
In order to conduct more and more tests and timely isolate asymptomatic patients, the ICMR had approved rapid antigen tests. It had fixed the price of per kit at Rs 450.
According to the PMC, the total number of Coronavirus positive patients till date has reached 21520 out of which 13109 have been cured while 715 have died. There are still 7696 active patients undergoing treatment in various hospitals. They include 410 critical patients out of which 70 are on ventilator support.