Pune: Police Recovers Rs 8.54 Crore Fine From People For Not Wearing Masks In Last Two And Half Months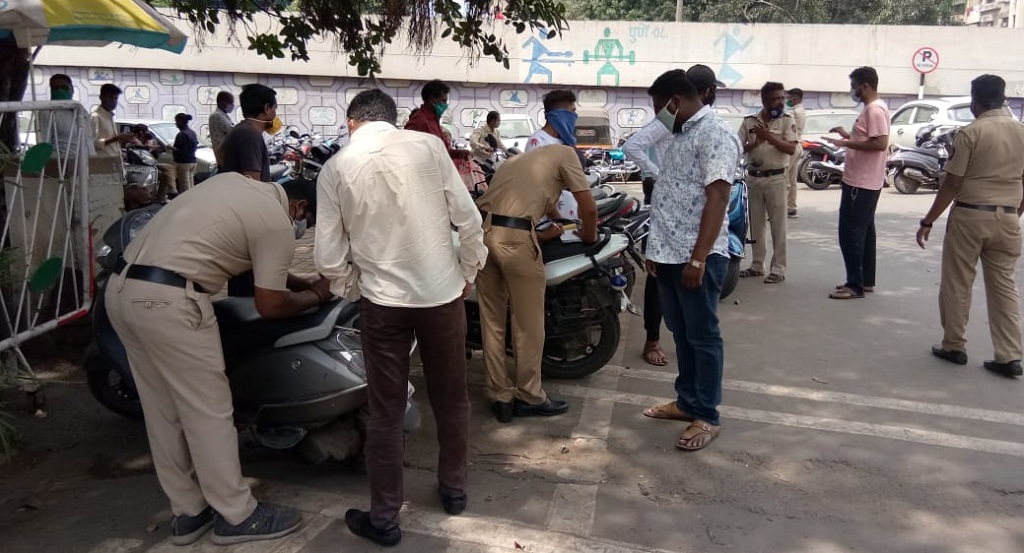 Mrunal Jadhav
Pune, November 22, 2020: Pune police collected a fine of Rs 8.54 crore from citizens for not wearing masks in the last two and a half months.
The government has appealed people to take the necessary precautions to reduce the rising cases of Coronavirus (Covid-19). However, people in Pune are seen ignoring it as it is evident from the police action.
From September 2 to November 19, Pune Police has collected fines of Rs 8.5 crore from 1,72,631 people for not wearing a face mask.
The number of active patients in the city has reached 5,000. The number of active patients is increasing in the city. 443 new coronavirus infected patients were reported on Saturday in Pune city. The district recorded 914 new patients infected with the virus. In the last few days, the graph of new patients is increasing.