Pune: Samson Controls' Bold Expansion: Doubling Capacity in Ranjangaon as Part of Atmanirbhar Bharat Initiative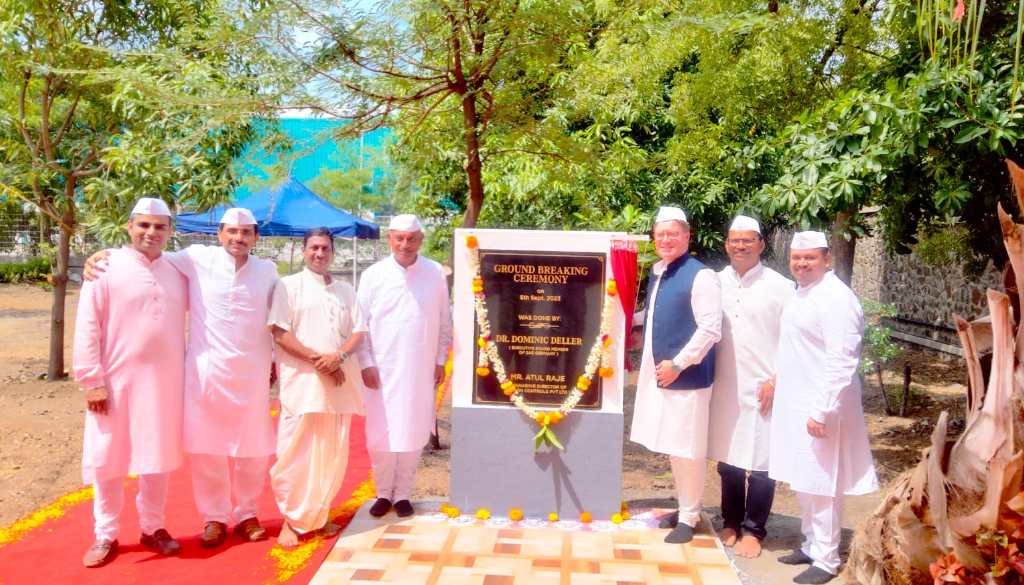 Pune, 7th September 2023- In a momentous ceremony held at their Ranjangaon factory premises, Samson Controls celebrated the groundbreaking for their new facility. The event was graced by the esteemed presence of Dr. Dominic Deller, CFO and Member of the Executive Board at Samson AG, Germany, and Mr. Atul Raje, Managing Director of Samson India.
Atmanirbhar Bharat Abhiyan, the brainchild of Prime Minister Modi, was launched in response to the COVID-19 pandemic to manage the economic disruptions in India. The initiative aims to foster self-reliance and independence, bolstering the nation's economy through an extensive economic stimulus package. Atmanirbhar Bharat Abhiyan encompasses a wide range of measures initiated by the Central Government to strengthen India's self-sufficiency across various sectors, including infrastructure and services. This initiative's economic package amounts to INR 20 lakh crore, equivalent to 10% of India's Gross Domestic Product (GDP).
Samson Controls Pvt. Ltd. (SCPL), a wholly-owned subsidiary of Samson AG, Frankfurt, is a major player in the industry with two manufacturing units in Ranjangaon, Pune, and a network of eight sales offices and three service centers spanning across India. In pursuit of their expansion strategy, Samson Controls marked a significant milestone with the commencement of construction on a substantial unit within their existing Ranjangaon facility. This expansion is in response to the burgeoning demand in the Indian market. Additionally, the Samson Housing Project in Talegaon Dhamdere has already provided employees with top-tier housing options, easy access to schools, hospitals, markets, and convenient transportation to the Ranjangaon factory. The company has a yearly global turnover of 800 million euros .
Dr. Dominic Deller, expressing his enthusiasm about this phase of expansion, stated, "This endeavor is pivotal in solidifying our market presence amidst the surging demand. We have a unique opportunity to propel the future of our company in India and on a global scale."
Mr. Atul Raje, sharing his vision for the company's growth in India, affirmed, "We are highly motivated to contribute to India's self-reliance by investing in local talent. With the establishment of our new factory, we anticipate a remarkable 30% increase in our market share."
The Samson Controls expansion aligns seamlessly with the Atmanirbhar Bharat Abhiyan, reflecting a commitment to fostering self-sufficiency and economic growth in India. This ambitious project promises not only to strengthen Samson Controls' position in the Indian market but also to advance the nation's self-reliance agenda.