Pune: Thieves From Rajasthan Caught Stealing Electrical Materials; Goods Worth Rs 23 Lakhs Seized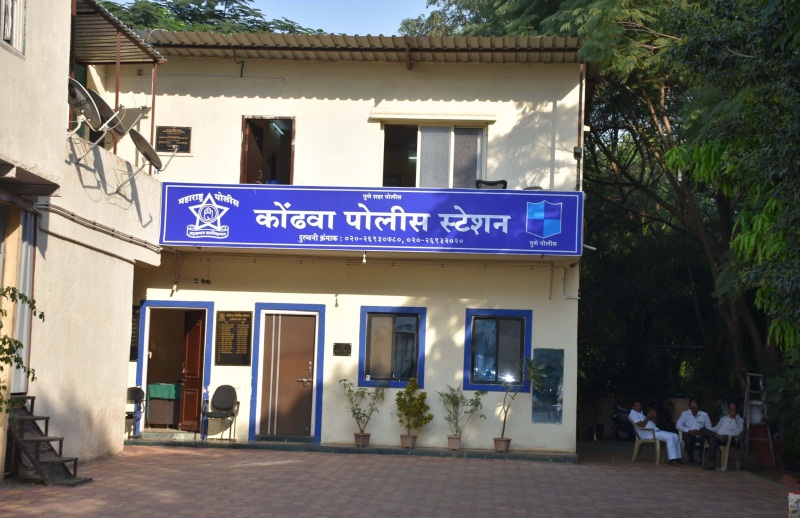 Kondhwa, 9th August 2022: Kondhwa police station officials have caught thieves from Rajasthan who stole electrical materials from trucks.
 Rs 23 lakh worth of valuables have been seized from the thieves and it has been revealed that ten crimes were committed by the thieves in the Kondhwa, Loni Kalbhor, Sahkarnagar, and Wakad areas of Pune city. Investigation liken has revealed that the thieves have committed theft crimes in Telangana, Nagpur area too.
Shravanlal Vishnaram Chaudhary (30), currently residing in Pisoli, Kondhwa, and Rajuram Kushalram Chaudhary (32), currently residing in Kesnand, both natives of Rajasthan were arrested. In this regard, a complaint was filed by Amirmiya Javalgekar (40).
Javalgekar, a truck driver who had parked his truck on the side of the road at night near the Gokulnagar area of ​​Kondhwa. The truck had electrical materials from a company. Reportedly, Chaudhary had stolen the electrical material from the truck and ran away from the scene. Kondhwa police started tracing the thieves. The investigation team got information that Chaudhary was coming to steal the godown in Pisoli. After that, both of them were caught in a trap.
Two bikes, two tempos, electric chimneys, and 25 pressure cookers worth Rs 23 lakhs 4 thousand were seized from the thieves. The accused are thieves and as many as 20 cases have been registered in the state and out of the state.
Under the guidance of Kondhwa Police Station Senior Police Inspector Sardar Patil, Police Inspector Sanjay Mogle, Jagannath Jankar, Police Sub-Inspector Swapnil Patil, Satish Chavan, Jyotiba Pawar, Tushar Alhat, Gorakhnath Chinke, Nilesh Desai, Laxman Holkar, Santosh Bansude, Dnyaneshwar Bhosale took action in this regard.