Pune: To prevent child sexual abuse '1098' should be used effectively: Sahasrabuddhe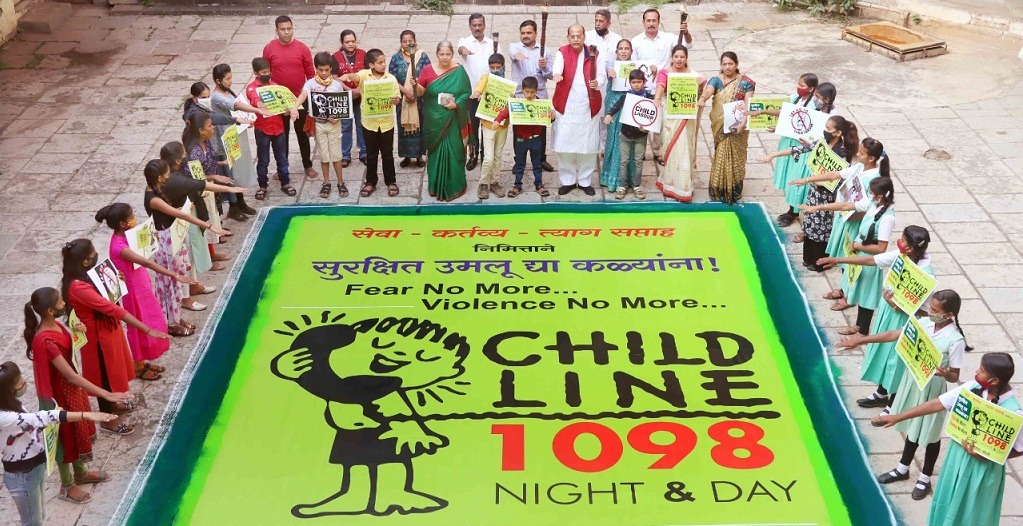 Pune, 6th December 2021: The rising incidents of child sexual abuse is alarming. Incidents of sexual harassment have to be stopped by creating awareness in society. The child helpline '1098' has been working for the last few years. Social activist Anuradha Sahasrabuddhe asserted that if everyone in the community makes effective use of this helpline, incidents of child sexual abuse can be reduced.
Awareness program against child sexual abuse was organized on the occasion of the birthday of All India Congress Party president Sonia Gandhi. At the girls' school in Shaniwar Peth, a pledge was taken by making a 'maharangoli', holding enlightening posters and lighting lamps and torches. The importance of Child Helpline '1098' was explained.
The organizers former MLC Mohan Joshi, Prashant Surase, Piyush Shah, Sarika Agjnat along with school students, teachers and Congress party workers were present on this occasion.
Joshi said, "Every year during this week, social programs are organised. Incidents of child sexual abuse are painful and awareness is needed to prevent such incidents. Congress will be taking various initiatives to spread the 1098 child helpline."
Advt