Pune University Chowk Flyover To Be Completed By January 2024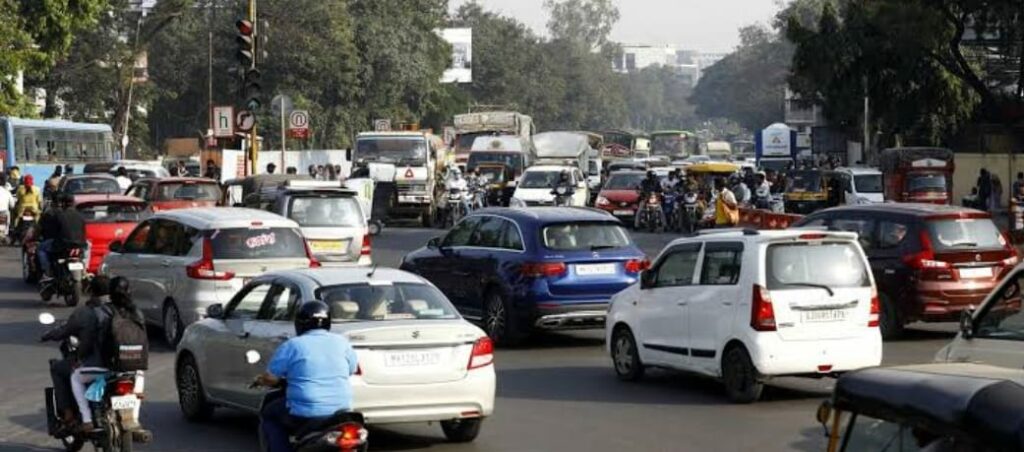 Pune, 23rd September 2022: Citizens are inconvenienced by the traffic jam at Pune University Chowk. The decision to complete the work of the new integrated double-decker flyover, which is now underway at this place, a year ahead of schedule, has been decided following the demand of MLAs. However, citizens are now curious if the work will truly be completed in the stipulated time.
Pune Unified Metropolitan Transport Authority (PUMTA) meeting was held on Thursday. MLA Siddharth Shirole insisted on completing the work of this bridge soon. With approval, the flyover at University chowk will be available for motorists in January 2024. Divisional Commissioner Saurabh Rao, Municipal Commissioner Vikram Kumar, PMRDA Commissioner Rahul Mahiwal, Collector Dr Rajesh Deshmukh, Tata officials, Police, and Pimpri-Chinchwad municipal officials were present.
After the old flyover at University Chowk was demolished two years ago, the traffic here was disrupted. Drivers started suffering from it. MLA Siddharth Shirole pursued to solve this problem at various levels like Pune Municipal Corporation, Traffic Police, PMRDA, Metro Officer, and Divisional Commissioner. In the monsoon session of the legislature, MLA Shirole elaborated on this subject through an interesting suggestion. At that time, Cabinet Minister Deepak Kesarkar assured that the PUMTA meeting would be held in Pune and that MLA Shirole would be invited to the meeting, according to which the PUMTA meeting was held today on the single topic of flyover at Vidyapeeth Chowk. In the meeting, MLA Shirole took a strong stand and was permitted to complete the bridge work one year ahead of the scheduled time.
The work of the Hinjewadi-Shivajinagar metro began six months ago. Work began at three places simultaneously but did not include Vidyapeeth Chowk. According to his plan, the metro and flyover at University Chowk would be completed between September 2022 and November 2024. But the drivers who have been suffering from traffic for the last two years have to bear this suffering for another two years.
Shirole stressed this issue in the PUMTA meeting. Appropriate technical scrutiny should be done to complete the construction of the bridge preferably within a year. He stressed that the metro should start at its scheduled time, but the flyover should be made available to motorists at the earliest. A discussion was held among all the senior officers about this for about one and a half hours. Tata Project Company, which is building the bridge, promised to complete the work three months early, but Shirole insisted that the work should be completed within one year. According to him, Divisional Commissioner Saurabh Rao agreed. He instructed the authorities and the Tata Company to submit the technical report required for this change in the next two months. Therefore, a decision was taken in the PUMTA meeting to build and complete this bridge in the coming year.
Shirole said, "I have been trying for the last year to solve the traffic congestion that the citizens of Pune and Pimpri-Chinchwad were suffering from, along with numerous voters of my constituency. I had a meeting with Ajit Dada Pawar regarding this issue. This matter was told to Devendra Fadnavis. It gained momentum by raising the question in the legislature. Instead of November 2024, all the officials agreed to complete the construction in December 2023 itself in the PUMTA meeting. Therefore, all the motorists passing through this area will be facilitated."
Join Punekar News Whatsapp Group, Telegram, Instagram And Twitter  For Regular Update about Pune City And Pimpri-Chinchwad
Also Read Political News On Sarkar Khabar