Sports teaches you to handle failure – P Gopichand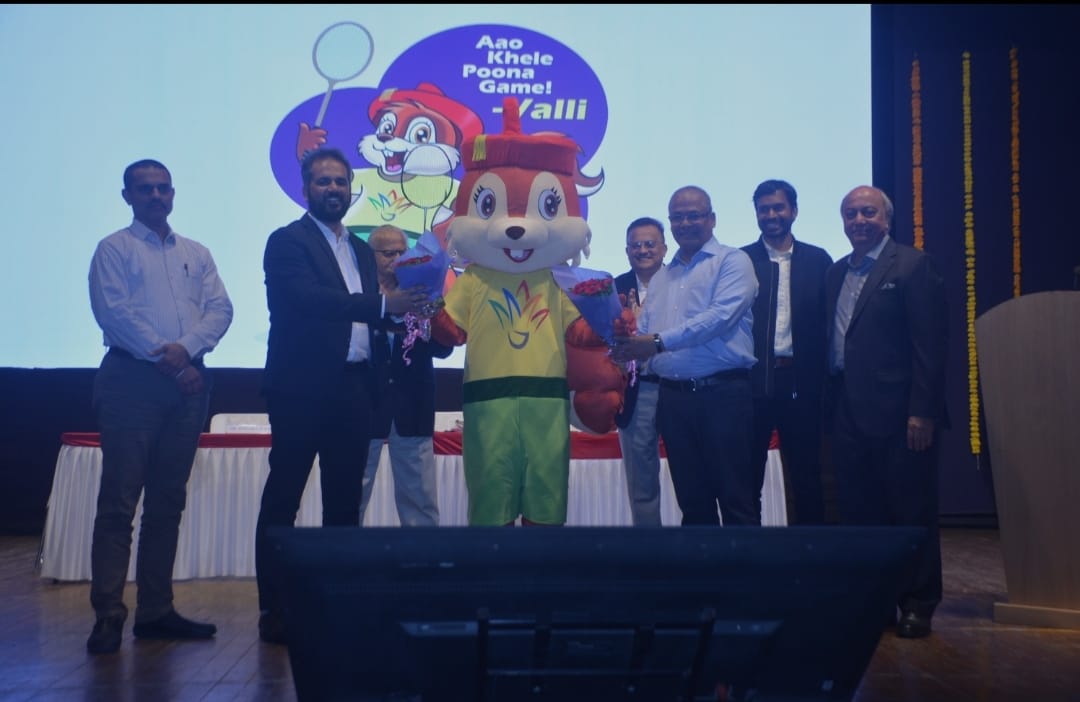 Pune, 14th December 2022: Not every person can end up as a champion, but sport teaches you team spirit, structure, discipline and most importantly handling failures, said Indian badminton coach Padma Bhushan Pullela Gopichand.
He was speaking on the occasion of the countdown ceremony for the 84th Senior National Badminton Championship, jointly organised by the Pune District & Metropolitan Badminton Association (PDMBA) and Pimpri Chinchwad Municipal Corporation on Friday.
"We see many people are not ready to handle failures because they were not exposed to failure in their childhood. When a kid loses a tournament in front of everyone, family and friends, it's a public failure. And imagine when comes back and wins next time, what a positive impact he has on the rest of his life. The sport helps him to handle public failure at a very young age. In sports, not everyone can become a champion, but the valuable life lessons you get while playing matter the most. Whether you win or lose, you are still a champion," said Gopichand.
He also spoke about the interference of the parents and advised them to become fans of their kids, not the coaches.
"Let the coaches do their job," he said.
PDBMA is celebrating the Diamond Jubilee this year, and as a part of the celebrations, a special event – 'Count Down 75' was organised at Natsamrat Nilu Phule Auditorium, Pimpri Chinchwad. Badminton Association of India (BAI) treasurer and Maharashtra Badminton Association President Arun Lakhani, Pimpri Chinchwad Municipal Corporation Commissioner Shekhar Singh, Villoo Poonawala Foundation's CEO Jaswinder Narang, Annasaheb Natu, PDMBA secretary Ranjeet Natu graced the function.
On this occasion, PCMC players Ayush Ade, Sharayu Ranjane, Yashvi Patel, Sachet Tripathi, Aarti Chaugule and Saad Dharmadhikari and coaches Ajit Kumbhar and Narendra Patil were felicitated.
While congratulating PDMBA for hosting the nationals after a gap of 25 years, P Gopichand said, "I have special memories with the city as it was a turning point for me. While playing a tournament at Shivajinagar courts, I had a collision resulting in a knee injury. Initially, I took the matter lightly but then I was taken out on a stretcher. It took almost a year to recover fully, and I came back here in 1997 to win the nationals. That was kind of rebirth for me."
He also advised young players to keep their inner child alive.
"When I was playing my first international in 1991, all of us lost in the first round in the Malaysia Series. I was the youngest among the Indian team and said I will win this tournament one day. They all laughed but I kept my word, after many losses, injuries and defeats. You will lose and fall many times, but keep the inner child always alive," he said.
While commenting on the current scenario, he said, "It's like developing a city first and then making roads afterwards. The sport has grown tremendously. We have Olympic and World Championship medallists, Thomas Cup, Commonwealth and Asian Games Champions. We have good infrastructure and courts but there is no system to funnel it properly. This is a good problem to have."
Mascot 'Valli'
The mascot of the tournament was unveiled during the event. The mascot is a caricature of Maharashtra's state animal Shekru (Indian Giant Squirrel). The name has been inspired by the famous novel 'Vyakti ani Valli' by PL Deshpande.