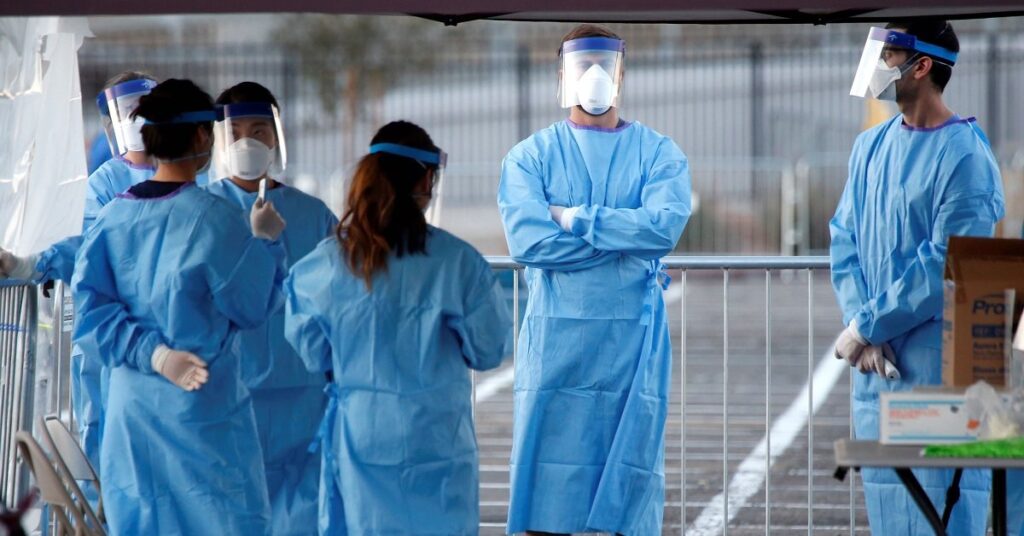 Pune, 11 November 2020: COVID 19 pandemic has delayed most of the elective surgeries. People were apprehensive to visit the hospital due to the fear of an infection. Organ transplant surgeries took a hit during this time and the patients had to endure their condition for a longer time. Responding to the problems of the patients, Columbia Asia Referral Hospital Yeshwanthpur took charge and completed kidney transplant of a patient who had earlier tested positive for COVID 19 and had recovered before undergoing the surgery. This successful kidney transplantation has given a hope to the patient and his family.
25-year-old Mr Prabhakar (name changed) was suffering from end stage renal failure and had developed multiple health complications. Working as a driver in Tumkur, Prabhakar was undergoing dialysis for the last one year and awaiting kidney transplant for last 8 months. He came to Columbia Asia Referral Hospital, Yeshwanthpur for his kidney transplantation in February this year but COVID 19 pandemic deferred all his plans and due to the lockdown and restriction on elective surgeries, the kidney transplant surgery was postponed. During this course of time while on hemodialysis, Prabhakar tested positive for COVID 19 in the month of July which further complicated the situation. He was treated for it at Columbia Asia Referral Hospital, Yeshwanthpur and since he had mild to moderate disease he recovered completely. His transplantation was deferred for at least 2 months since the risk of reactivation of virus was high during this period and hence not safe for transplant.
Speaking about this unique case Dr Deepak Kumar, Consultant Nephrologist and Transplant physician, Columbia Asia Referral Hospital Yeshwanthpur said "Performing kidney transplant on such patients is complicated and challenging as it is difficult to say how the patient responds to the surgery post-transplant partly owing to the immunosuppressive medications. Prabhakar has recovered really well".
He also said this is second such case at our center who has undergone transplant after recovering from covid infection.
"Transplantation is beneficial in reducing the risk of COVID 19 infection as compared to their counterparts undergoing hemodialysis which carries very high risk of infection as the exposure to virus is higher in dialysis units" he added.
Manohar T, Senior Consultant Urology and Chief of transplant surgery said "At this point of time we carefully chose patients for transplant because the risk of acquiring COVID infection during the transplantation process itself is high and hence requires meticulous planning and execution throughout the surgery and till discharge".
Talking about the health issues Prabhakar said "I was undergoing dialysis in Tumkur three times a week and I couldn't immediately resume work after each session as I was feeling tired most of the time. I came to Columbia Asia Referral Hospital Yeshwanthpur to undergo kidney transplant surgery with my father willing to donate his kidney. In between, I got infected with COVID 19 and luckily my father didn't get infected. Initially I was afraid due to my health condition but I got treatment at the right time and underwent transplant in September as advised by Dr. Deepak Kumar. After the transplant I have been doing well and able to continue my day to-day work and taking all necessary precautions as advised.
In this COVID times, since April 2020, the transplant team of doctors at Columbia Asia Referral Hospital Yeshwanthpur have performed 14 kidney transplantations which include 2 patients who recovered from covid.
Follow and Connect With Us on WhatsApp  Telegram  Facebook  Twitter  YouTube Instagram Linkedin