Sushil Kumar Opens Up About How His Life Took A Grave Turn After Winning Rs 5 Crore On KBC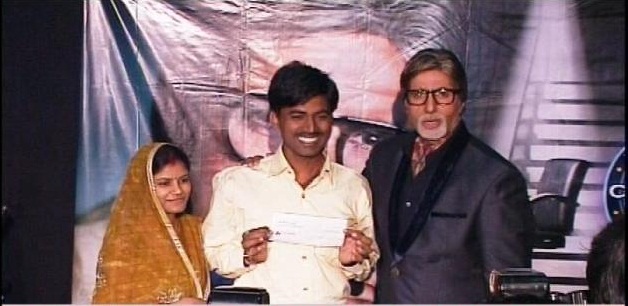 Shikha Chaurasia
Motihari (Bihar), September 15, 2020: Sushil Kumar the person who is remembered by everyone for creating history by winning Rs 5 crore on Kaun Banega Crorepati (KBC) in 2011 recently shared anecdotes on how his life took a turn for the worst after winning the contest. On September 12, Sushil Kumar took to Facebook to share how his life went through a rough patch after KBC.
He said, "After winning KBC, I became a local celebrity in Bihar and was often busy with events for about 10-15 days of a month. Because of such a routine, I went farther away from studies."
He wrote that he was very concerned about the questions the media used to ask him frequently so, just to show that he was doing something with the money he had won, he invested the money in numerous businesses which failed after some time.
He continued that after KBC, he had become a big philanthropist and donated at least Rs 50,000 every month for some social causes. Because of his nature, some wrong type of people took advantage of him and he donated money for some social cause and later it came to light that he had been duped by fraudsters.
Because of such incidents, his wife told him that he had no understanding to differentiate the right kind of people from the wrong ones. She also said that Kumar was not concerned about their future due to which their relations soured.
Kumar wrote further, "Some good things also came my way. I had rented a few cars in Delhi and used to travel almost regularly to Delhi. During that time, I got involved with a few student groups and when I heard them talking about things I realized that I am just a frog in the well."
He soon got addicted to alcohol and smoking as whenever he used to get together with these student groups, they used to consume alcohol and smoke frequently.
Because of some media students, he got interested in filmmaking and used to watch movies every day due to which he got scolded by his wife and she got so furious that she told him to leave the room.
Kumar stepped out for a bit after he received a call from a journalist. Kumar told him that he had spent all his money and now he has two cows and is earning money by selling milk. This news soon spread amongst the people and they started to keep a distance from him. After Kumar had a big fight with his wife which almost reached to the point where the couple decided to divorce each other, he went to Mumbai to find himself and create a new identity.
He decided to become a filmmaker and as he wasn't experienced, a producer recommended him to work with TV serials first. He wrote further, "After being in Mumbai for six months I realized that I wasn't interested in filmmaking instead I had come here to hide away from my problems. I came to a realization that true happiness can only come when you follow your heart. So, I went back and started to prepare for a teaching course which I cracked soon enough. I am involved in a lot of projects related to environment and it brings me peace."
"I haven't had alcohol since 2016 and I quit smoking last year. Now I feel like each day is a celebration and I hope God allows me to serve for the betterment of the environment. I just want to say that you should always live your life in a way in which you keep your needs and wants very minimalistic", wrote Kumar and ended his message.