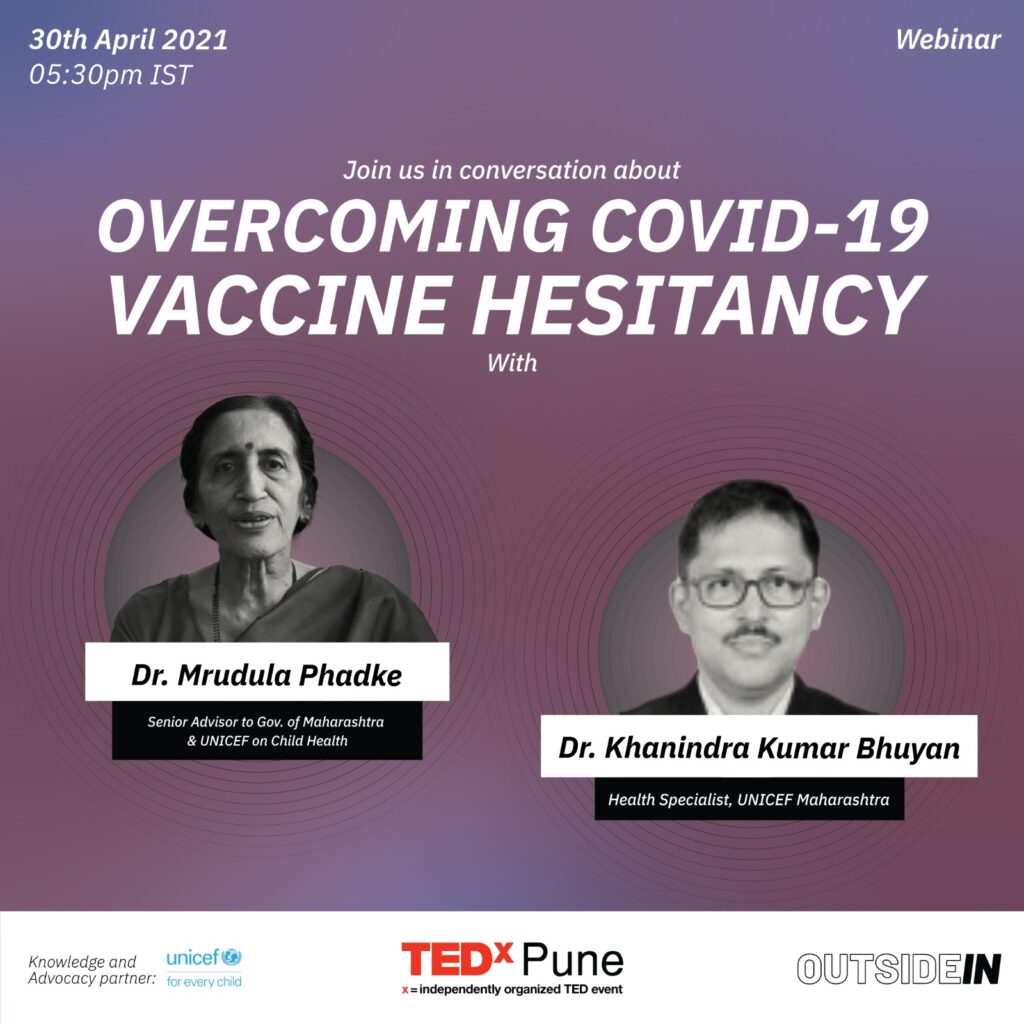 Pune, April 26, 2021: TEDxPune, an independent organization with a license from TED, in association with UNICEF Maharashtra, a worldwide humanitarian aid organization, will be hosting a webinar titled 'Overcoming Covid-19 Vaccine Hesitancy' this Friday i.e. April 30, 2021. As our country is facing its highest ever peak in positive cases of Covid-19, this webinar will aim to educate and empower its citizens with the right information about Covid-19 and the vaccine.
The conversation will be led by Dr. Mrudula Phadke, Senior Advisor to the Government of Maharashtra and UNICEF on Child Health. She is the Ex-Vice Chancellor of Maharashtra University of Health Sciences, Senior Pedestrian of repute, and was the Dean of B.J. Medical College, Pune. The second expert on board is Dr. Khanindra Kumar Bhuyan. A Health Specialist at UNICEF Maharashtra, he is passionate about advocating for the rights of children for their survival, development, participation, and protection.
As the government has started the vaccine drive in phases, there is an incumbent hesitancy towards taking the vaccine. This webinar will aim to provide information about the vaccine, its side effects, different doses, age groups, and similar topics from reliable sources.
Besides, the thought leaders will throw light on the virus and its new versions. 
After receiving an overwhelming response from last month's webinar, TEDxPune is making this webinar open for everyone to join. You are free to share your questions on ameya.paratkar@tedxpune.com.
Join our Whatsapp Group and Telegram for each update about Pune and PCMC