Notice
: Trying to get property 'post_excerpt' of non-object in
/var/www/wp-content/themes/covernews/inc/hooks/blocks/block-post-header.php
on line
43
By Anushila Bhattarai
With the generation becoming more and more health conscious, chef Lakhen Singh has an almost perfect surprise being prepared for his serves at Hotel Orbett on Apte Road in Shivajinagar.
In the chefs kitchen the continental flavors meets the desi batata and is served hot with phulkas, a treat to the lovers of Maharashtrian food. He likes to call it Lasaniya Batata. Prepared simply with the regular Indian herbs, the baby potatoes in its gravy seasoned with tangy taste of tomatoes and aroma of ginger and garlic calls for you to jump start at the dish with anything as simple as a phulka or puri or the burnt garlic rice, another of chef Singh's recommendation. It was an Indo-Italian fusion, not so spicy but a soothing experience. Very fond of the food he prepares he talks about how he thought of making these dishes at the first place and how keen he was to try "different" in the regular. The ambience of hotel is nice for people who enjoy a quiet and content meal. You could sit back and relax as the friendly staff would guide you through the food and chef's favourite on the menu and if they commit any mistake general manager Shravasthi Salave will always be around for your rescue. And this won't be it, just when you sit down for a special lunch the refreshment drink will steal the show.
Another of chef Singh's new creation is mango banana smoothie. For the diet conscious people it will soon make to the top of their list as the blended drink has yogurt and honey enhancing each of its flavors without compromising on the texture smooth and creamy. It is decently presented with a little umbrella on the top with apple and a cherry. In all it is fuel on the go for refreshment. So if you plan on having lunch with your family or friends after office in the prime area of the city, Hotel Orbett can be your next destination for a desi continental experience.
Anushil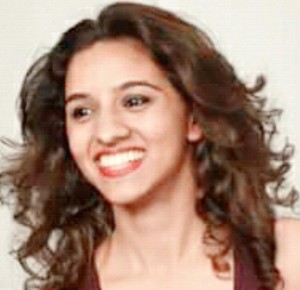 a Bhattarai is a student of political science at Fergusson College.
‪#‎fusion‬ ‪#‎fc‬ ‪#‎fergussonCollege‬ ‪#‎student‬ ‪#‎phulka‬ ‪#‎puri‬ ‪#‎orbett‬‪#‎apteroad‬ ‪#‎shivajinagar‬ ‪#‎maharashtrian‬ ‪#‎chef‬ ‪#‎chefkitchen‬
Follow Punekar News: