A Beacon of Hope: Dr. Sandip Bipte's Noble Quest in the Fight Against Breast Cancer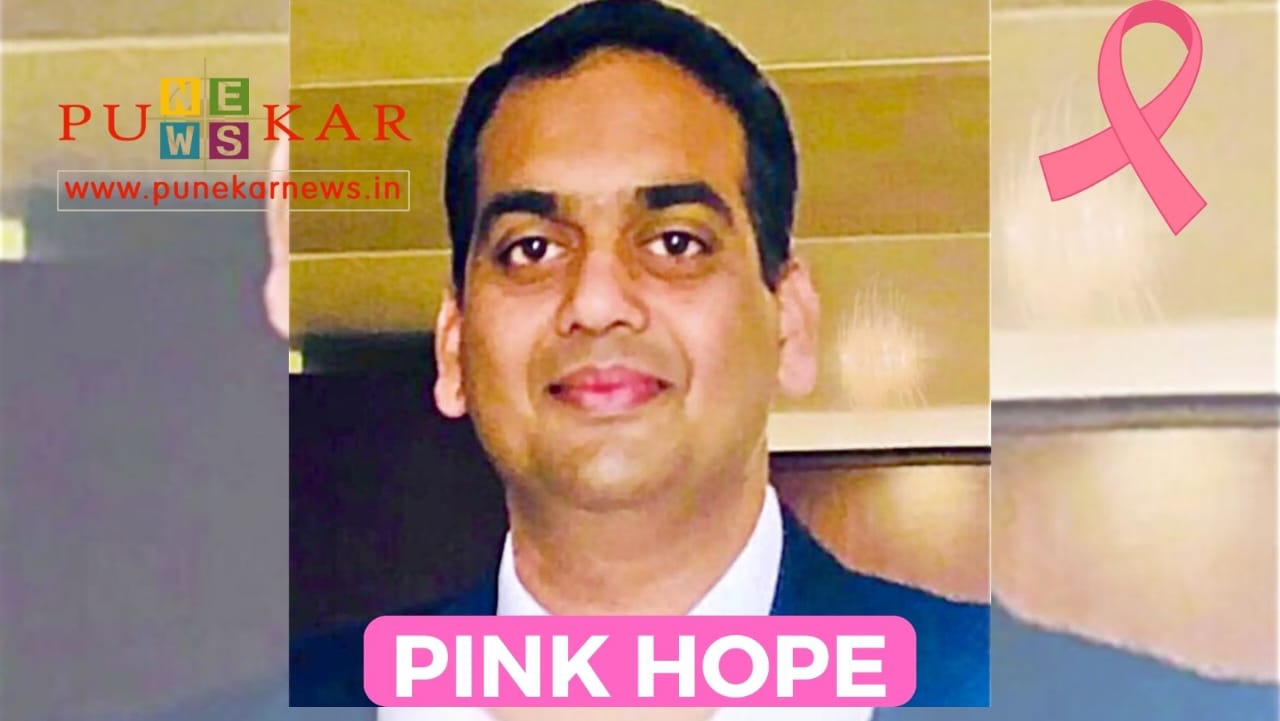 Amit Singh
Mumbai, 14th October 2023: In a bustling city like Mumbai, where life is always on the fast track, there are individuals who choose to pause and make a profound impact on the lives of others. One such remarkable figure is Dr. Sandip M. Bipte, a renowned Consultant Oncoplastic Breast Surgeon, who has dedicated over a decade of his life to the relentless battle against breast cancer.
Dr. Bipte's journey in the realm of breast cancer treatment has been nothing short of extraordinary. His pursuit of excellence has taken him across national and international borders, accumulating knowledge, skills, and experiences that have transformed him into a beacon of hope for countless individuals facing the daunting challenge of breast cancer.
A Journey of Excellence and Dedication
Dr. Bipte's path to becoming a leading figure in breast cancer treatment commenced with his invaluable fellowship and training at prestigious institutions. The Tata Memorial Hospital in Mumbai, renowned for its pioneering work in cancer care, laid the foundation for his journey. Subsequently, he ventured to the United Kingdom, where he underwent fellowship and training at the Royal Marsden Hospital, London.
These early experiences broadened his horizons and equipped him with the knowledge required to navigate the intricate domain of breast diseases. Dr. Bipte also delved into the intricacies of Intraoperative Radiotherapy at the UCL & Royal Free NHS Trust, London, further enhancing his expertise.
Contributing to Research and Innovation
As a passionate advocate for scientific advancement, Dr. Bipte actively participated in pivotal research projects. His time at Tata Memorial Hospital and UCL, London, saw him play a significant role in clinical trials, including the TARGIT E Trial Protocol and the M1-RCT Trial. These involvements reflect his unwavering commitment to advancing the field of breast cancer treatment.
Dr. Bipte's dedication extends to the academic arena. He has not only conducted live workshops and training courses but has also been a prominent faculty member at various national and international breast conferences and webinars. His willingness to share knowledge and expertise underlines his role as an influential figure in this critical domain.
Awards and Recognition: A Testament to His Commitment
One of the crowning achievements in Dr. Bipte's illustrious career is the Dr. Pawan Agarwal Excellence Award in 2021, presented by the FDCWC-National Breast Cancer Awareness. Such honors reaffirm his relentless pursuit of excellence and dedication to the cause of breast cancer awareness and treatment.
A Noble Mission Beyond Medical Excellence
What sets Dr. Bipte apart is not just his medical acumen but also his unwavering dedication to the underprivileged. He firmly believes in the power of compassion and extends his benevolence to those who cannot afford life-saving breast cancer surgeries. It's a heartening fact that he has performed around 50-100 breast cancer surgeries free of cost for those in dire need, making a substantial impact on the lives of many.
To Dr. Bipte, the fight against breast cancer goes beyond the operating table. He firmly believes that awareness is an integral part of the treatment process. This conviction has led him to embrace a profound moral responsibility to battle breast cancer collectively.