All intercity trains between Pune and Mumbai cancelled on Sept 4 and 5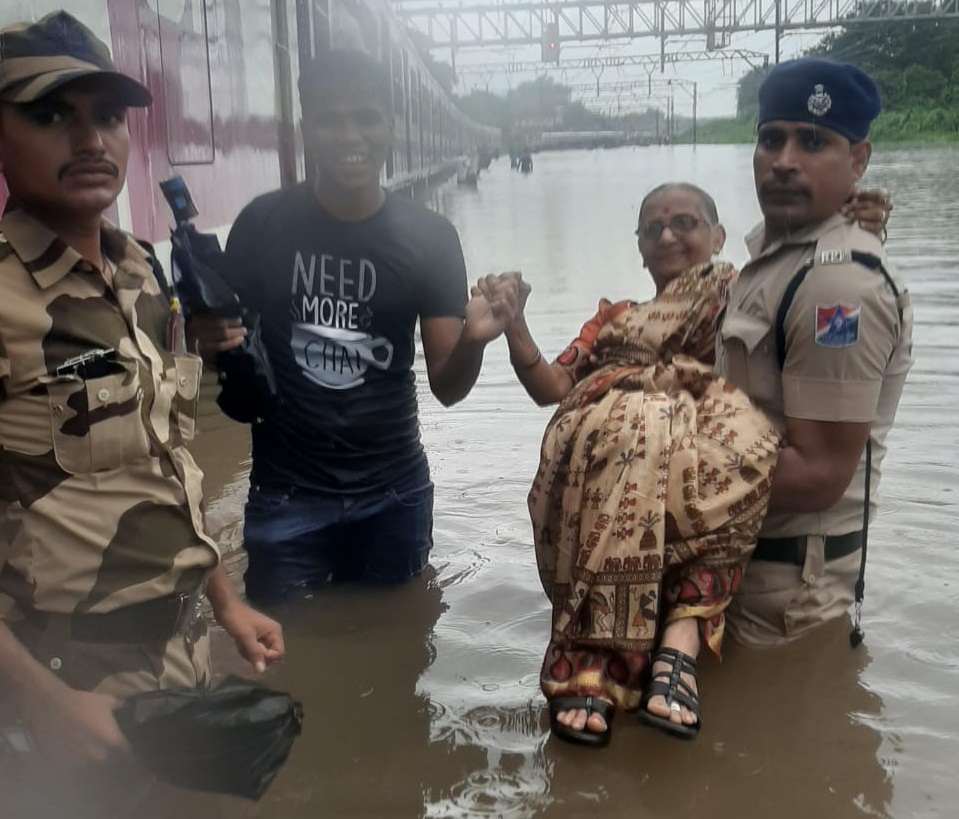 Pune, September 4, 2019 : All intercity trains between Pune and Mumbai, besides some long distance express trains were cancelled on Wednesday as well as Thursday following heavy rains in the ghat section. The cancellation of trains is bad news for many considering that the Ganesh festival is on.
Train services between Nashik and Mumbai have been partially affected following heavy rains in Mumbai. Railway officials said that trains going to Mumbai have either been delayed or short terminated.
Due to heavy rains and water logging in Mumbai area, following trains are short terminated /short originated. Dates given are Journey Commencing On (JCO).
Trains Cancelled
1) 11041 CSMT-Chennai JCO 04.9.2019
2) 11019 CSMT-Bhubaneshwar JCO 04.9.2019
3) 11020 Bhubaneshwar- CSMT JCO 06.9.2019
4) 11081 LTT-Gorakhpur JCO 04.9.2019
5) 11082 Gorakhpur-LTT JCO 06.9.2019
6) 11008 Pune-CSMT JCO 04.9.2019
7) 11007 CSMT-Pune JCO 05.9.2019
8) 11009 CSMT-Pune JCO 04.9.2019
9) 11010 Pune-CSMT JCO 05.9.2019
10) 12123 CSMT-Pune JCO 04.9.2019
11) 12124 Pune-CSMT JCO 05.9.2019
12) 12125 CSMT-Pune JCO 04.9.2019
13) 12126 Pune-CSMT JCO 05.9.2019
14) 12128 Pune-CSMT JCO 04.9.2019
15) 12127 CSMT-Pune JCO 05.9.2019
16) 11023 CSMT-Kolhapur JCO 04.9.2019
17) 11024 Kolhapur -CSMT JCO 04.9.2019
18) 22101 CSMT-Manmad JCO 04.9.2019
19) 22102 Manmad-CSMT JCO 05.9.2019
20) 17617 CSMT-Nanded JCO 05.9.2019
21) 01033 CSMT-Ratnagiri JCO 04.9.2019
22) 01034 Ratnagiri-Panvel JCO 04.9.2019
23) 01035 Panvel-Sawantwadi JCO 05.9.2019
24) 01036 Sawantwadi-CSMT JCO 05.9.2019
Trains Short Terminated
1) 12140 Nagpur-CSMT JCO 03.9.2019 will be short terminated at Thane
2) 50104 Ratnagiri-Dadar Passenger JCO 04.9.2019 will be short terminated at Diva
3) 17618 Nanded-CSMT JCO 04.9.2019 will be short terminated at Nasik Road
4) 11402 Nagpur-CSMT JCO 04.9.2019 will be short terminated at Manmad
Trains Short Originating
1) 12139 CSMT- Nagpur JCO 04.9.2019 will short originate from Thane
2) 50103 Dadar- Ratnagiri Passenger JCO 04.9.2019 will originate from Diva
3) 11401 CSMT- Nagpur JCO 04.9.2019 will short originate from Manmad
Trains Re-scheduled
1) 11061 LTT-Darbhanga JCO 04.9.2019 re-scheduled at 18.00 hrs
2) 11011 LTT-Nanded JCO 04.9.2019 re-scheduled at 18.15 hrs
3) 11071 LTT-Varanasi JCO 04.9.2019 re-scheduled at 18.30 hrs
4) 12619 LTT-Mangalore JCO 04.9.2019 re-scheduled at 19.00 hrs
5) 16381 CSMT-Kanyakumari JCO 04.9.2019 re-scheduled at 18.45 hrs
6) 22221 CSMT-Hazrat Nizamuddin Rajdhani JCO 04.9.2019 re-scheduled at 18.00 hrs
7) 12109 CSMT-Manmad JCO 04.9.2019 re-scheduled at 22.00 hrs