Notice
: Trying to get property 'post_excerpt' of non-object in
/var/www/wp-content/themes/covernews/inc/hooks/blocks/block-post-header.php
on line
43
 How Soham Yadav was rescued by Pune Fire Brigade ?
By Sanchita Garule
A one and half year-old boy was successfully rescued Pune Fire Brigade around midnight after he fell into an unprotected borewell near Naygaon in Purandar taluka of Pune district on Wednesday evening.
The condition of Soham Rahul Yadav is fine. Soham was playing when he fell into a borewell around 5 pm on a farm in Lolevasti and got stuck at a depth of about 18 feet. The borewell was dug on Wednesday morning and it was abandoned after no water was found. The opening was temporarily closed with a gunny bag.
The district administration and villagers began the rescue work and a pit was dug near the borewell with the help of a JCB machine. After the unsuccessful attempt, Purandar Tehsildar Sanjay Patil informed Pune Fire Brigade around 6.30 pm. A team comprising leading firemen Vilas Dugane and firemen Chandrakant Aanandas, Ganpat Padaye, Vinayak Mali, Sopan Kamble, Mahesh Phadtare, Sachin Aawale, Shaileh Gore & Fire Engine Driver Gondhale, left Pune at 7.10 pm and reached the spot around 8.30 pm.
A huge crowd of onlookers had gathered at the spot and police had a tough time in controlling the situation. The access was restricted to the place for sometime.
Aanandas told Punekar News, "We observed that the villagers had already dug a 15 feet deep hole and created a tunnel (as in the case of Prince). They had stuck a water pipe and eventually water started flowing in the tunnel. We first drained out water with the help of a motor."
The herculean rescue work began after this. The digging of other tunnel had led to water in the borewell. The rescue effort was fastened to take him out as soon as possible. "We turned a 26-foot long bar in 'J' shape and tied a cloth around it so as get out the child unharmed. Unfortunately, the bar couldn't reach out to Sohan. We had used the same technique before while rescuing a two and a half year girl in 5 minutes on Solapur highway. She was in standing position and hence it was easy for us to get her out but Soham's case was different," Aanandas recalled who pulled out Soham.
Prashant Ranpise, chief of Pune Fire Brigade, said, "We used a 20 feet long PVC pipe of 1 inch width. In this pipe a thin nylon rope which had a loop at the other end was dropped down. As soon as the rope reached Soham, the team took hold of his hand with the help of the loop. The same trick was used to take hold of his other hand and then pulled up slowly. With the help of bar, his head was supported from backside so that it does not hit the rocky wall of borewell. He was finally taken out around midnight after an operation lasting three and half hours."
Superintendent of Police (Pune rural) Jay Jadhav said, "The parents' negligence led his fall in the borewell. Doctors have told us that he is out of danger."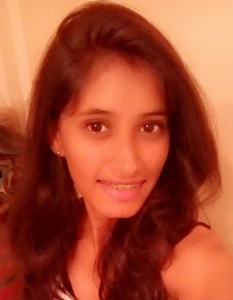 (Sanchita Garule is a student of environmental science at Fergusson College, Pune)