Exciting Thriller Drama "Ekti Natyo Shondhya" Awaits Bengali Theatre Enthusiasts in Pune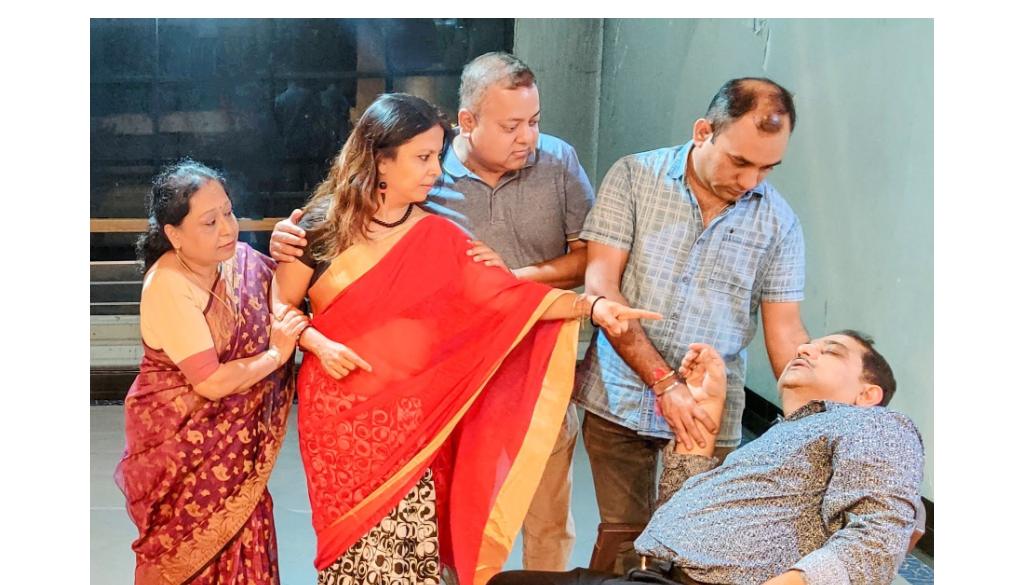 Pune, 13th September 2023 – Nandanik Sanstha proudly announces the 6th Edition of "Ekti Natya Shondha" (An Evening of Drama) set to captivate audiences on Saturday, September 16th, 2023. The event will unfold at the Lokshahir Annabhau Sathe Yuva Munch in Yerawada, Pune. This year, Nandanik Sanstha, a bastion of cultural excellence, has chosen the captivating genre of thriller for its flagship event, "Ekti Natya Shondha" (ENS).
The gripping play at the center of this theatrical extravaganza hails from the illustrious Bengali theatre legend, Mr. Manoj Mitra, celebrated for his contributions as an actor, director, and writer. This year's production is an adaptation of Mitra's renowned work, "Pahari Biche" (Mountain Scorpion), skillfully scripted by Nandanik Sanstha's own Charubrata Ray to suit the runtime and captivate the discerning audience.
Adding to the grandeur of the evening, Nandanik will be honored to welcome the esteemed TV and theatre luminary, Ms. Kheyali Ghosh Dastidar, as the Chief Guest and Guest of Honour. Ms. Dastidar, a celebrated Bengali actress and social media sensation, boasts deep-rooted ties to the theatre world. Her lineage traces back to the illustrious couple, Jocchan and Chandra Dastidar, pioneers in Bengali television, who produced and directed the first-ever Bengali serial, "Tyaro Parbon." Kheyali herself has graced the screen in this historic venture, among other films and serials, and has recently embarked on scriptwriting for theatre.
Speaking about this year's program, Mrs. Shanta Datta, Vice President and Cultural Head of Nandanik Sanstha, said, "This year, ENS will thrill audiences with a murder mystery, staging 'Pahari Bicche,' adapted from Manoj Mitra's novel. The play will unfold in two riveting acts within 90 minutes, with a brief 15-minute interval. Crafting suspense in real-time on the stage of a thriller is a challenging feat, but we are relishing the process and eagerly anticipate presenting something novel and unique to our cherished audience. We seek the enthusiastic support and participation of Pune's Bengali theatre aficionados."
She added, "We are equally delighted to host Ms. Kheyali Ghosh Dastidar as our Chief Guest and Guest of Honour for this year's ENS in Pune. We eagerly look forward to hearing her insights and experiences, both old and new, within the realm of Bengali theatre in West Bengal."
The chosen play is set against the backdrop of Darjeeling and revolves around a hotelier with a nefarious character. His marriage to a lady with a twin sister embroiled in criminal activities takes a dark turn, leading to a mysterious murder. Is he a perpetrator or an unfortunate victim of a sinister plot? The answers will unfold on September 16th at the Lokshahir Annabhau Sathe Yuva Munch in Yerawada, Pune. Donation passes are available on BookMyShow. Join us to witness the enthralling tale of
"Pahari Biche," adapted from Manoj Mitra's acclaimed novel.
Secure your donation passes here: BookMyShow Link
About Nandanik Sanstha: Nandanik Sanstha is a collective of like-minded individuals united by a shared commitment to community building and support for the physically challenged. With 70 member families, the organization has diligently maintained its ethos and gathered members who share common values. Nandanik represents Bengalis from various regions of India, creating a vibrant confluence of diverse perspectives and expressions. Its membership includes approximately 25 CXOs (past and present) and successful entrepreneurs, many of whom have significant experience with large MNCs, esteemed Indian firms, KPOs, and IT companies.