Golden Jubilee Celebration Marks Pune District Cooperative Housing Association and Apartments Federation's Achievements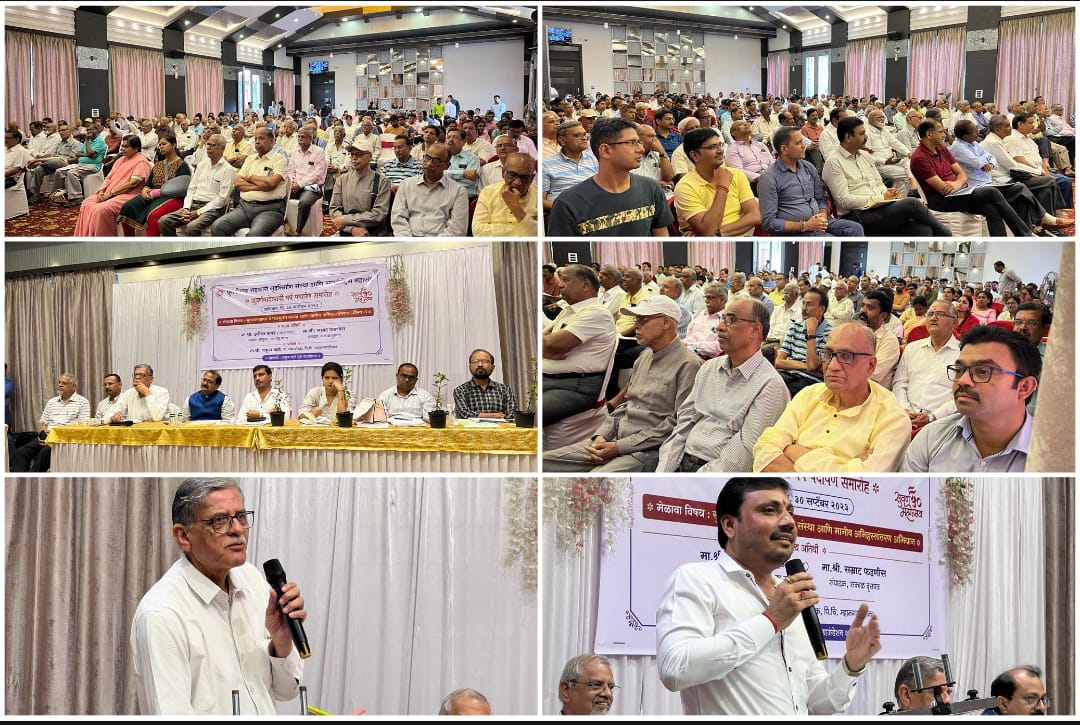 Pimple Saudagar, 3rd October 2023:- A grand celebration unfolded on Saturday at the Bassuri Banquet Hall, Hotel Govind Garden in Pimple Saudagar to commemorate the Golden Jubilee Year of the "Pune District Cooperative Housing Association and Apartments Federation." This remarkable occasion brought together housing societies from Pimpri Chinchwad in a spirited gathering known as the "Melava," focused on the themes of Deemed Conveyance, Well Management, and Dispute Resolution in societies.
Highlighting a Legacy of Service
Suhas Patvardhan, President of the Pune District Federation, took center stage to provide a comprehensive overview of the Federation's exceptional 49-year journey. He also offered a glimpse into the ambitious plans for the future. The attendees had the opportunity to engage with President Patvardhan and District Deputy Registrar Sanjay Raut, who effectively addressed their queries and concerns.
Distinguished Guests and Officials
The event was presided over by Corporator Shatrughna Kate, who lent his support and guidance to the proceedings. District Deputy Registrar Sanjay Raut graced the occasion as the Chief Guest. Accompanying them were Deputy Registrar Nagnath Kanjeri, Pune (3), Deputy Registrar Dr. Shital Patil Pune (6), Pune District Cooperative Housing and Apartments Federation President Suhas Patwardhan, Secretary Manisha Koshti, Director Subhash Karnik, and Chikhali Branch President Ashish Satkar. The event drew a large and enthusiastic crowd of citizens from the area, demonstrating the significant impact of cooperative housing associations on the community.
A Fruitful Discussion
The heart of the event revolved around a meaningful dialogue concerning the critical issues facing housing societies today. Deemed Conveyance, effective management, and dispute resolution mechanisms were at the forefront of these discussions. The exchange of ideas and experiences aimed to empower housing societies to navigate these challenges successfully.
A Skilled Moderator
Charuhas Kulkarni skillfully moderated the program, ensuring that every voice was heard and every question was addressed. His expert handling of the proceedings contributed to the overall success of the event.