Lockdown: Pune Railway Division sends 100th Shramik special train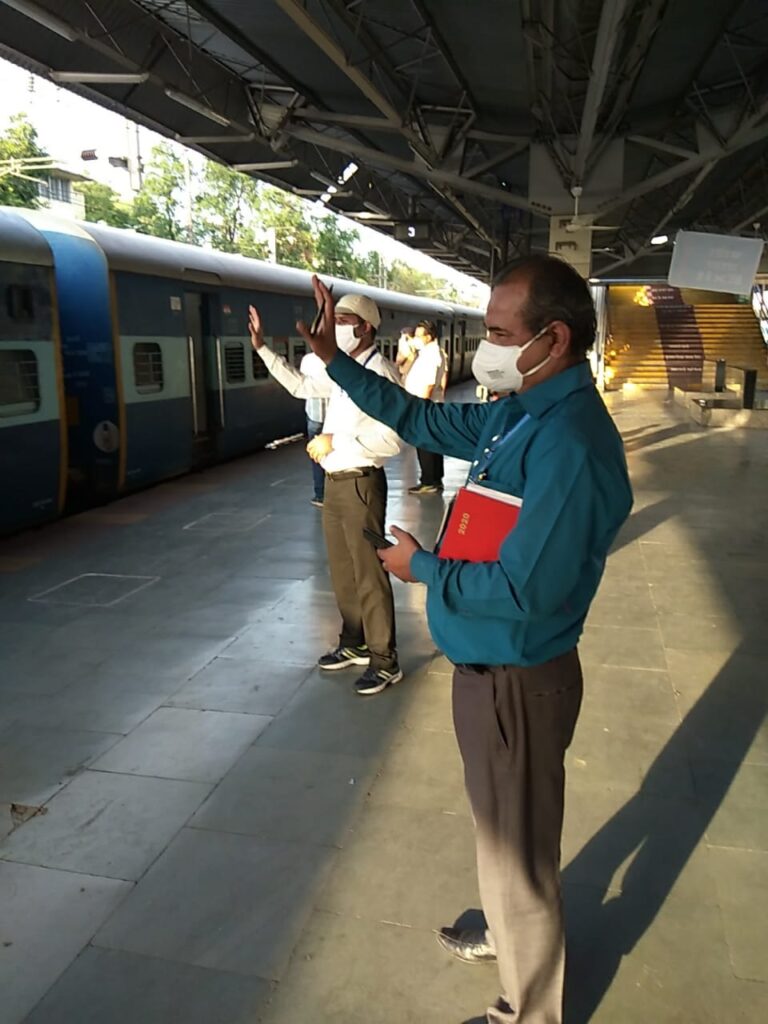 Mehab Qureshi
Pune, May 23, 2020: Maharashtra State Government and Indian Railways on the demand of citizens have arranged for special trains for tourists, students, and other people stranded in different parts of the state due to stringent lockdown.
Under the guidance of Pune Divisional Railway Manager (DRM) Renu Sharma and coordination with the officers of the State administration, the Pune Railway Division has so far operated more than 100 special trains called Shramik Express. Today the 100th Shramik special train left for Khagaria (Bihar) at 6 pm. Also, out of these hundred trains, 54 Shramik Special trains have left from Pune station, besides Shramik Special trains have been run from Kolhapur, Miraj Satara, Uruli stations, for Madhya Pradesh, Uttar Pradesh, Bihar, Rajasthan, Uttarakhand, Himachal Pradesh, Tamil Nadu. These trains have also been sent to Jammu and Kashmir, Manipur, Assam, Jharkhand, Chhattisgarh, Odisha.
Since the series of these Shramik Special trains launched on May 7, Pune Railway Division has played a significant role in transporting more than 1 lakh 30 thousand people to their homes through 101 trains till today. A total of 70 thousand people travelling through 54 trains from Pune station. Furthermore, a unique role is played by dedicated teams of railway officers and employees. This could only be achieved by the efforts by them in arranging essential commodities and other security measures.
Also, the district administration processes and the necessary medical examination of the passengers, particularly those registered by them are being sent to these trains. Therefore, people are advised to contact district administration officials for this. No passenger should reach the station directly.
All the passengers of Shramik Special trains are being given food packets and water bottles before boarding the train. Passengers are being directed to follow the rules. These include practising social distancing, exercising proper care of cleanliness, not messing up the coaches, not spitting around, and applying facemasks. The Pune railway division is fully prepared to run more number of Shramik Special trains, a press release from the department stated.