Maharashtra: Youth Injured In Detonator Explosion At Home In Nanded, FIR Registered Against Him And Brother-In-Law From Parbhani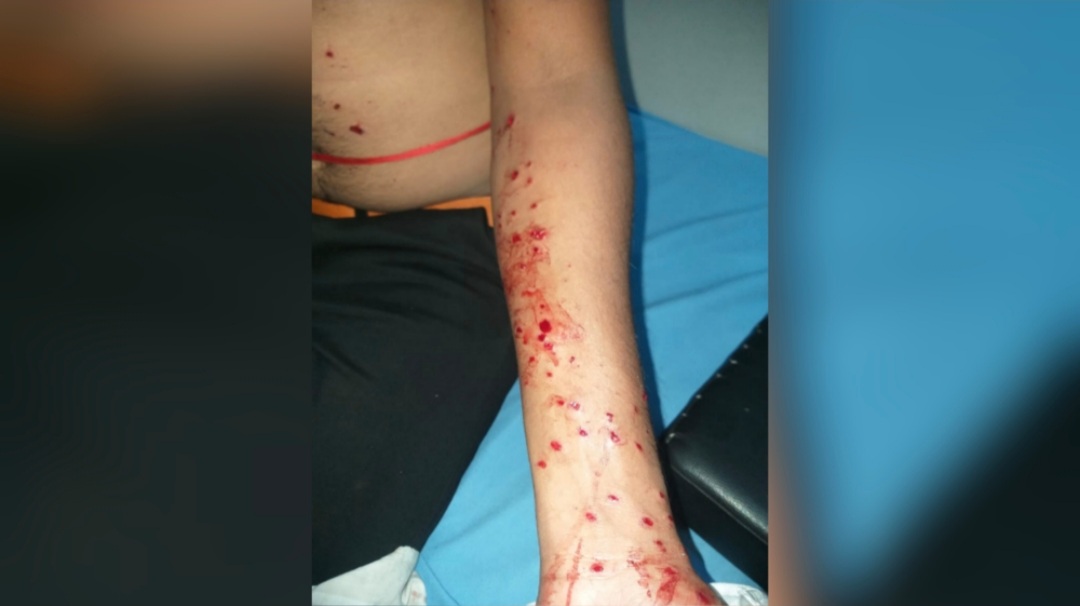 Umang Bafna
Nanded, 20th January 2022: A 24-year-old youth sustained shrapnel like injuries after a detonator explosion at his home in the Shantinagar area of Nanded on January 8th. However, police learnt about it on January 13th.
An FIR has been registered against the injured youth Deepak Digambar Dhongade of Shaninagar in Nanded and his step sister's husband Keshav Pawar who hails from Parbhani district.
According to Nanded police records, the explosion occurred between 7 pm to 8 pm on January 8th. On January 13, the Itwara police station registered the case under IPC section 286 (whoever does, with any explosive substance, any act so rashly or negligently as to endanger human life, or to be likely to cause hurt or injury to any other person, or knowingly or negligently omits to take such order with any explosive substance in his possession as is sufficient to guard against any probable danger to human life from that substance).
In addition, other sections of the Explosives Substance Act, 1908, were added in response to police sub-inspector Ganesh Gotke's statement who had conducted panchnama at Dhongade's house.
Police recorded Dhongade's statement at Bhagwati Hospital on January 9. After being released from the hospital, he was arrested on January 14. He was remanded in police custody for two days by the court and then remanded in judicial custody.
"The incident came to light after a member of the Popular Front of India (PFI) submitted a written complaint on January 11th," Superintendent of Police (Nanded) Pramodkumar Shewale told Times of India.
PFI's district general secretary Karim Inamdar had asked the police to investigate if the accused had any terror activity plans.
Sub Divisional Police Officer (SDPO) Siddeshwar Bhore conducted an investigation and an FIR was registered. Dhingade works as a salesman at a clothes shop in the Vazirabad area of Nanded. Pawar works as a driver and had told a friend that he has taken the detonators from a stone crushing unit in Himayatnagar to remove metal from them.
According to police, ten electronic detonators worth Rs 1,000 were found at Dhongade's home. When he was admitted to the hospital, he stated that he was trying to light a bulb when it exploded, injuring him. He later told police that the detonators were brought by his brother-in-law Pawar who is absconding in the case.
Considering Nanded's past when a bomb had exploded while being assembled in 2006, police are investigating the detonator explosion from all possibilities.
On being asked of linkage of the accused to any organisation the Investigating Officer PSI Asad Shaikh said that it is too premature to divulge investigation details.