Maiden Maritime India Summit is a first step to make India economic superpower – Rajnath Singh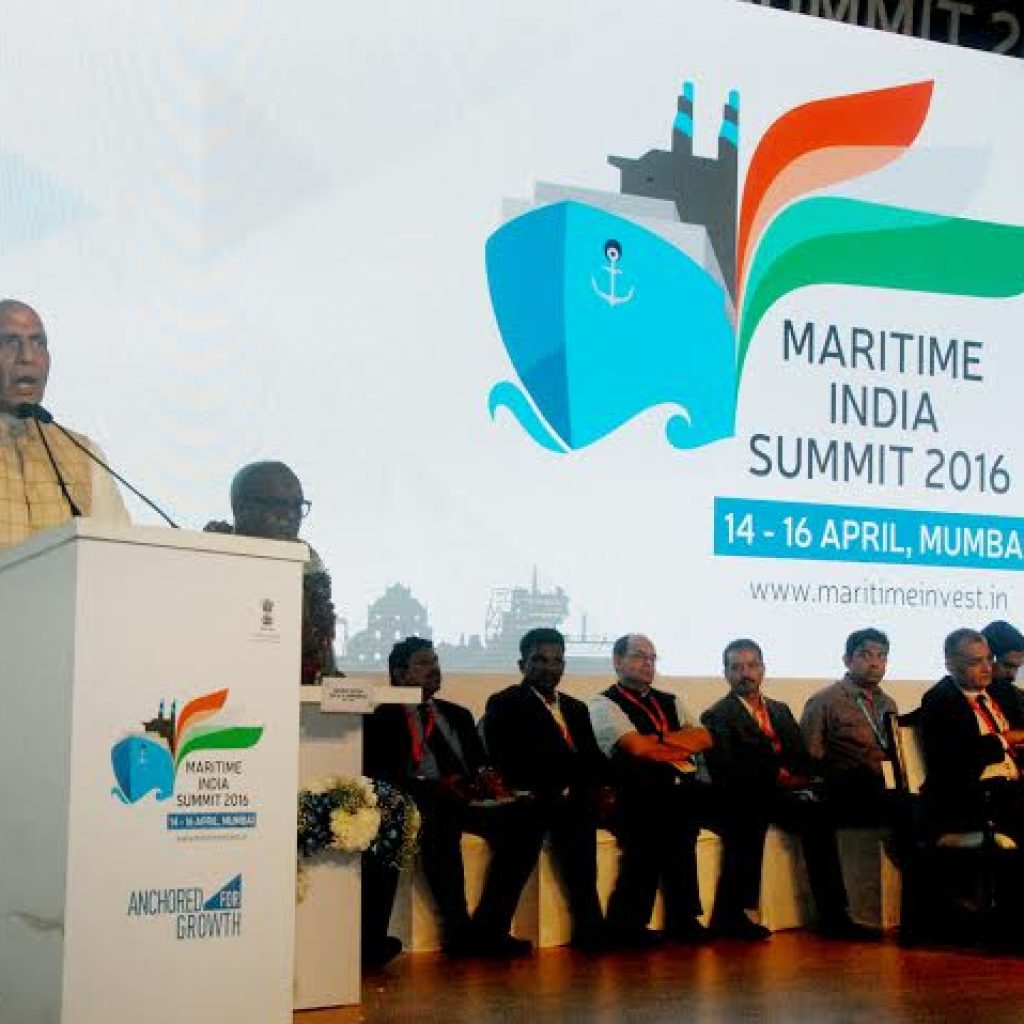 Mumbai, April 15, 2016:
Union Home Minister Mr. Rajnath Singh today said that the Maritime India Summit will prove to be the first step in the direction of India becoming economic super power. "Indian maritime sector, which was facing stagnation, but the situation has completely changed in last two years, due to focused efforts of the Ministry of Shipping," he said, delivering the Valedictory Address in Mumbai.
"India has glorious maritime history, dating back to Indus civilization. Many thinkers from China and France have unconditionally and undoubtedly accepted the fact. Sea route has played pivotal role in trade and cultural exchange from India with rest of the world," Singh added. "Growth in maritime sector will directly lead to GDP growth of the country. Over all, the summit is a grand success. I congratulate shipping ministry for the event," the Home Minister said.
Union Minister for Shipping Mr. Nitin Gadkari said "development of any country depends upon the port activities and shipping. This is for the first time in history that 12 government owned ports have recorded profits to the tune of ₹4,200 crore. This is a significant achievement in the backdrop of poor financial condition of private players in the sector,"
Commending government's efforts in putting the maritime sector to the forefront,  Rana Kapoor, CEO, Yes Bank said, "through flagship initiatives like 'Sagarmala', Inland waterways and the 'Shipbuilding Scheme' the Government has brought the much needed dynamism and energy to the Maritime Sector. This vibrancy has restored the faith of global as well as local investors in this sector who have got back the courage to make fresh investments in this sector."
The summit provided a platform for participation, engagement and interaction from 42 countries. More than 5000 delegates from around the globe participated in the Summit.