Medical College In Sangli Reduces Fees By 40%; Fee Hike Seen In Majority Of Medical Colleges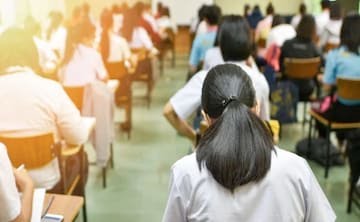 Sangli, 12th October 2022: The Fee Regulatory Authority (FRA) has reduced the annual tuition fee of MBBS course of Sangli Prakash Institute of Medical Sciences by 40 per cent for the session 2022-23.
The tuition fee of Sangli Prakash Institute of Medical Sciences has now been reduced from Rs 8.4 lakh to Rs 4.8 lakh.
The FRA has fixed the fees for medical studies on the basis of the documents related to expenditure of the previous year submitted by Prakash Medical College. According to the news published in the Times of India, the institute may demand a review on the basis of suitable papers.
Almost all private colleges in the state demanded an increase in the annual fees. The FRA allowed a reasonable increase in the base fee based on the expenses of the colleges.
The concerned authorities fixed the fees of UG and PG medical colleges for the upcoming admission session in a meeting held last week.
FRA Chief Retired Justice Vijay Lakhichand Achilya said, "The fee hike has been kept modest on the basis of the fees charged by the colleges from NRI students (which is considered as an additional income). Based on sufficient evidence, the colleges can request for reconsideration."
Kashibai Navale College of Pune is a private medical colleges with the second highest fees in the state. The fee has been marginally increased to 13.91 lakh.
There are six medical colleges in Maharashtra which have not increased their fees. These include MIMER of Talegaon, MIMSR of Latur, Ashwini Medical College in Solapur, SMBT College, Nashik, Walawalkar College of Chiplun and IIMSR of JIIU in Jalna.
These medical colleges will take the same fees as last year this year.
ACPM Dhule, SSPM Medical College Sindhudurg and Vedanta Institute of Medical Science (which had a fee of Rs 16.3 lakh last year) are yet to take a decision on fees as the matter of keeping 50 per cent seats in private medical colleges at par with that of government medical colleges in the Supreme Court is suspended.
According to the guidelines of the National Medical Council, it has been said that for 50 percent seats in private medical colleges and deemed universities, the same fee should be charged as the government medical colleges of the respective state. being recovered by.
Those students will get admission in these 50 seats, who have got seats under the government quota. MBBS and PG seats in the country are close to 1.25 lakh, of which close to 60 percent are in the private sector.