MLA Landge Demands Free Corona Vaccine For Pimpri-Chinchwad Residents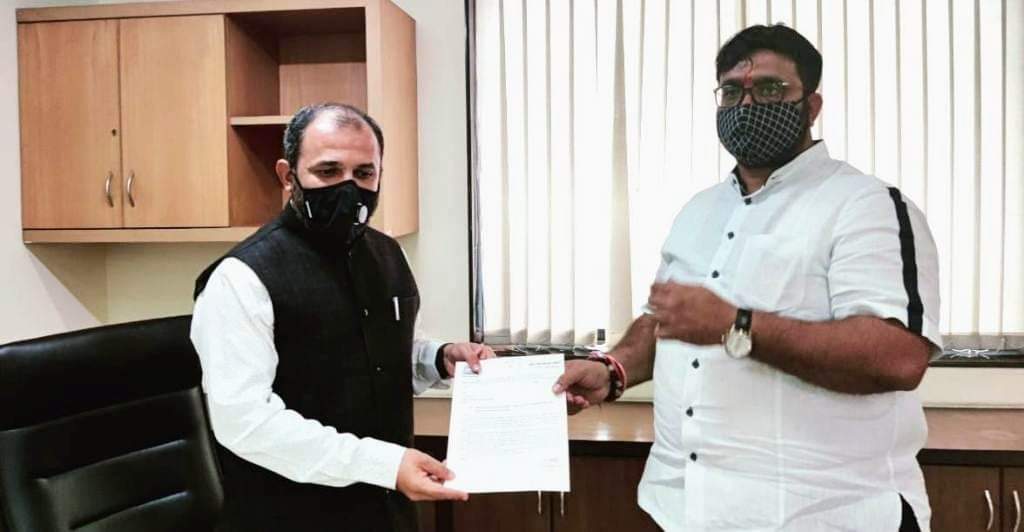 Mrunal Jadhav
Pimpri, Chinchwad, December 11, 2020: Around 30 lakh citizens of Pimpri-Chinchwad should get free corona vaccine. Therefore a provision of Rs 300 crore will be made in the municipal budget. BJP city president and MLA Mahesh Landge met Pimpri-Chinchwad Municipal Commissioner Shravan Hardikar on Friday in this regard.
In a statement, MLA Landge said, "Pimpri-Chinchwad Municipal Corporation (PCMC) is the most developed municipal corporation in Asia. Every citizen of the city contributes to the reputation and development of the city. Therefore, it is our duty and responsibility to take care of the health and safety of the citizens. Citizens of all categories should get the Covid-19 vaccine free of cost and on a priority basis. In this regard, we urge an immediate meeting of all-party group leaders, officers and office bearers of the concerned department."
Covid-19 vaccine production is underway in six to seven locations worldwide. The Central and State Governments are planning for vaccination at different levels. However, as the people's representative in the city, they are insisting for free vaccination at the municipal corporation level.
"This is because, as planned by the Central or State government, the citizens of the city may get vaccines late. Therefore, immediate decisions should be taken in coordination with vaccine manufacturing companies in Pune and around the world to make the vaccine available immediately", Landge said.
The population of the city is around 27 to 30 lakhs. In view of this, meticulous planning of vaccination campaigns will have to be done at the municipal level. In order to cope with the second wave of Covid-19 and health of the citizens, provision should be made in the forthcoming budget (2021-22) to provide free vaccines at the ward level in the municipal hospitals.
Create 'Common Minimum Program'

A 'Common Minimum Program' for free vaccination should be set up with all-party MPs, corporators and NGO representatives in the city. It should be implemented effectively. Considering the city's population and the estimated cost of the vaccine, it is expected to cost around Rs 250-300 crore. Necessary provision and mechanism should be set up from now. Administration and people's representatives should plan for vaccine availability, distribution at ward level. Vaccine manufacturers around the world should coordinate and book 27 to 30 lakh vaccine doses. Also, vaccination campaigns should be planned with priority given to Covid-19 warriors, senior citizens, teachers, children as well as vaccinations according to age and disease and a review meeting should be held every week regarding this campaign, demanded MLA Landge.