Now fill this form for advance booking of autorickshaw for Pune airport, railway station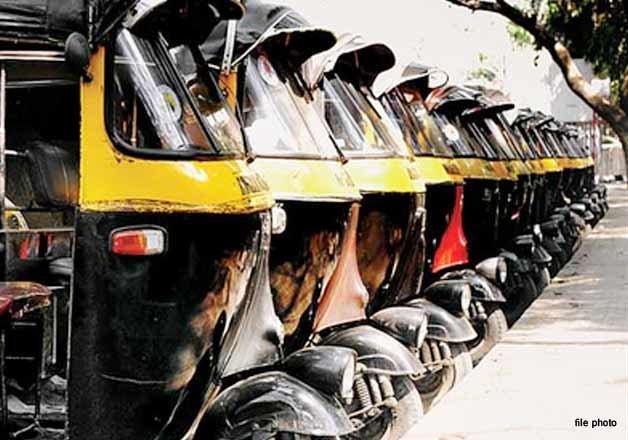 Pune, May 26, 2020: In order to provide hassle-free services passengers who want to reach Pune airport/ railway station or return from there, CityGlide Auto, which is facilitating autorickshaws for emergency travel in Pune, has come out with a simple Google Form for advance booking of aut. You will get driver details one day prior to your journey. There are 350 autorickshaws available for ferrying passengers.
"The passenger will need to pay return fare as the driver will be coming empty from the airport and even he is not allowed to accept any outside passenger. Fare is as per meter. For example, if meter fare comes to Rs 100 Rs you will need to pay Rs 200", informed CityGlide Auto CEO Rahul Shitole.
Meanwhile, Pune Police has clarified that passengers travelling to and from the airport in private vehicles do not need a separate police pass. Their boarding pass will be considered as a digital pass as per the Standard Operating Procedure (SOP) issued by the Maharashtra government.
The Central and state governments have approved air travel from May 25 ie yesterday. After the launch of domestic flights from Pune airport in Lohegaon, there has been a rush to get passenger passes. Passengers travelling by air have to travel to or from the airport by private vehicle. Police have required a digital pass to travel in the city since the last two months of lockdown. So many citizens were applying for the pass. The boarding pass of passengers travelling to and from the airport in a private vehicle will be treated as a digital pass. No separate pass is required, said Deputy Commissioner of Police Bachchan Singh, who is the coordinating travel passes for passengers.
Due to the lockdown, air services in the country had been closed since March 25. However, after many developments and with the permission of the state government, the domestic air route has been cleared from May 25. So now flights to Delhi, Bengaluru, Ahmedabad, Chennai, Hyderabad among others have started. 
Seventeen planes took off from Lohegaon Airport from Monday morning till 8 pm. More than 1657 citizens benefited from this service. Citizens who have been stranded for the past two months due to the lockdown have been able to reach their homes with joy.
The flights started as early as Monday morning as planned by the airport authority. The plane, which took off from Delhi, landed at Lohegaon airport at 7 am. There were 17 passengers in it. As many as 672 passengers arrived in Pune on 17 flights till 8 pm, while 985 passengers boarded flights from here. One flight each from Bengaluru, Delhi and Kolkata were cancelled during the day. This caused inconvenience to the passengers coming and going from Pune.
As a precaution, passengers arriving at the airport were being checked outside the main entrance. Also, thermal screening of passengers was being done at the entrance. Disinfectants were sprayed on their travel bags. Adequate security was provided to the employees who did all this. Also, glass boxes were made for them outside the terminal.
Inconvenience due to lack of passenger vehicles: The district administration has allowed cab and rickshaw services for passengers to and from the airport. However, some passengers who arrived at Lohegaon airport on Monday morning had to wait a long time as they could not get a passenger vehicle. So they were at a disadvantage. Cabs and rickshaws were running smoothly in the afternoon.
The three airports in Maharashtra, Mumbai, Pune and Nagpur, which have started commercial passenger airlines, will now mark home quarantine stamp on the left-hand side of passengers coming to Pune. It will be essential for all these passengers to stay in isolation at home for 14 days. While allowing 50 flights a day from Mumbai, the state government has issued its own regulations in addition to the guidelines of the central government.
As per the decision of the Ministry of Civil Aviation, domestic flights have started from major airports across the country from Monday, May 25. In Maharashtra, the state government has allowed a maximum of 25 aircraft to take off and 25 to take off from Mumbai airport. Most of these flights have started from Mumbai. But passengers using this service will have to comply with state government regulations.
According to the regulations, any passengers entering the state will not be allowed to enter the containment zone area as well as the hotspot area. If you have fever, cough or respiratory problems during the 14 days of isolation with a stamp on your hand, you should immediately report it on the Aarogya Setu app. Passengers staying for less than seven days will not be eligible for isolation confinement if they have work elsewhere in the district or state where the airport is located and want to return immediately thereafter. But they have also been instructed to pay close attention to their health.
Similarly, passengers in the containment zone or red zone will not be allowed to travel. Adherence to safe driving rules will be essential when arriving at the airport by autorickshow or personal vehicle or any other vehicle. Also, carry a flight ticket with you and it will not be dropped off at the airport unless you show it to the police. The state government has also said in the rules that if any symptoms are found in the passengers before or after the journey, they should be immediately separated as per the rules of the Ministry of Health.
Appointment of Nodal Officer: The state government has directed the airport administration to appoint a nodal officer. It is essential that this nodal officer has the correct information about all passengers arriving at the airport. It includes a detailed address of the final destination of the traveller. The state government has also said that the local municipal administration should coordinate with the nodal officer.