NPCI Calls FASTag Smartwatch Scam "Baseless and false", Issues Clarification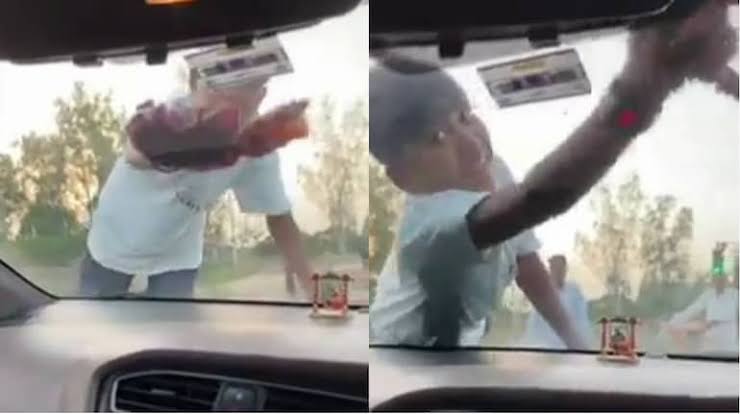 New Delhi, 26th June 2022: NPCI has debunked the rumours of smartwatch FASTag transaction scams that surfaced on the internet through viral videos some days ago. The viral video shows vehicle-cleaning kids wearing smartwatches defrauding people by wiping their smartwatches over the Fastag affixed on the windscreen of vehicles on highways.
But on Saturday NPCI issued a clarification that these videos circulating on Social media are baseless and false. It has also taken action to respond to these videos and delist them from Social Media Platforms.
The National payments Corporation of India (NPCI) has developed the National Electronic Toll Collection(NETC) FASTag infrastructure. They explained in their clarification that NETC FASTag operates only for person-to-merchant( P2M) transactions. No person to person (P2P) transactions are facilitated through their network. This implies that no one can receive money in the NETC FASTtag ecosystem from a fraudulent transaction.
NPCI also apprised that, "No transactions can be executed through open internet connectivity".
Moreover, the NETC FASTag ecosystem is built on a 4party model including NPCI, Acquirer Bank, Issuer Bank and Toll Plazas. So several layers of security protocols are placed at all endpoints to ensure End-to-end safe processing of transactions. Hence there is no chance a person can siphon off money from FASTag just by scanning through it.
NPCI further said, "Only authorized System Integrators (SI), on behalf of concessionaries are allowed to participate for specific plazas and initiate Payment transactions."
It also added that the infrastructure deployed between SI systems and Banks is secured by whitelisting only permitter IP addresses and URLs. Further NPCI switch is connected with acquirer & issuer banks through secure NPCI- NET connectivity. Every API call needs to pass through a secure Firewall. Every merchant onboarded by NPCI is allotted a unique Plaza code. Every acquirer bank is provided with a unique Acquire ID (AID). Geo-location of every Merchant has been stored at respective Acquirer Banks and NPCI.
"No financial transaction can be initiated without all the above pre-requisites", added NPCI.
FASTag is an electronic tolling device operated by the National Highways Authority of India (NHAI) to make toll payments directly while the vehicle is in motion through Radio Frequency Identification technology. It offers cashless payments and saves fuel and time as a customer does not have to stop at the toll plaza.