PASSING OUT PARADE OF 129th NDA COURSE AT THE NATIONAL DEFENCE ACADEMY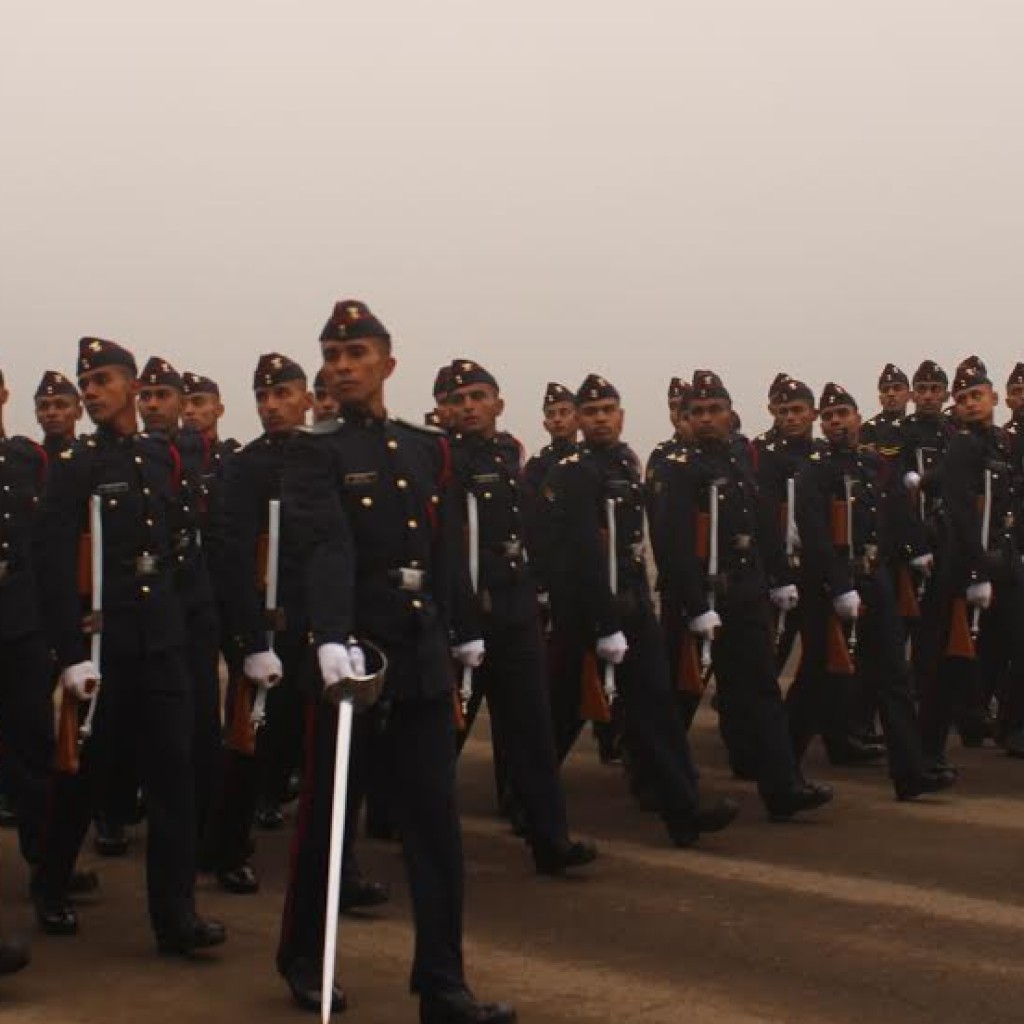 By Mohini Chauhan
The rising sun didn't only mark a beginning of a new day but also a new chapter in the lives of the cadets' at National Defence Academy (NDA), Khadakwasla.
Another term came to an end as NDA proudly witnessed the 'Passing Out Parade' of the 129th course.
The parade marked the successful completion of the training NDA has been imparting the cadets' for three years and the transformation of boys to brave warriors.
A total of 338 cadets graduated from the Academy as they passed through the portals of the prestigious Khetrapal Parade Ground. It included 229 cadets from the Army 40 cadets from the Navy and 69 cadets from the Air force. There were 16 foreign cadets from friendly countries who also passed out from the academy. The list included four cadets each from Bhutan and Tajikistan two cadets each from Maldives, Afghanistan and Fiji and one cadet each from Ethiopia and Lesotho.
Admiral RK Dhowan , PVSM, AVSM, YSM, ADC, Chief of the Naval Staff was the Reviewing Officer of the Parade.The parade began with the Marker's call, squadrons marched onto the Khetrapal Parade Ground from the Quartermaster's Fort.
The foggy weather may have disabled vision for the spectators but the enthusiasm of the cadets' was roaring loud enough for the world to hear.
The Reviewing Officer was received by the Commandant and was introduced to the Offg Deputy Commandant, PD Trg and Principal. The March Past began post the inspection by the Reviewing Officer.  The Reviewing Officer then presented the medals and Chiefs of Staff Banner.  The President's Gold Medal was awarded to ACC PK Mohanty. The Silver Medal was awarded to BCC Abhishek Kundli and ACA Anmol Rawat won the Bronze Medal.
'Panther' squadron was declared as the Chiefs of Staff Banner.
The Reviewing Officer addressed the cadets and congratulating them for their achievements and wished them luck for their future.
The Chief Of Naval Staff while interacting with Media elaborated on 'International Fleet Review' being conducted by Indian Navy in February 2016 where approximately 47 Navy of the world will come together in keeping with the theme of 'United by Oceans.'
He also expressed his pride in the role of women officers' in the Indian Navy.
The National Defence Academy has always lived up to the motto 'Service Before Self' and shall continue to do so.
(Mohini Chauhan is a student of Philosophy at Fergusson College, Pune)