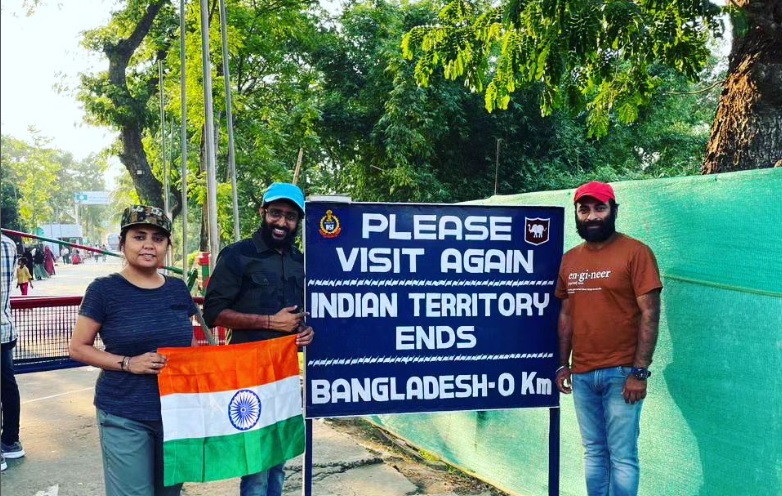 Hadapsar, 8th May 2023: Pune-based club PlacesAroundPune has completed a mission to help people fulfill their adventure dreams through its adventure initiative, MapMyCountry.
The team, consisting of core members Jaykumar Anadkat, Pooja Padiya, and Sonesh Mehra, embarked on a 70-day journey through all borders of India to promote cultural diversity and explore lesser-known but beautiful locations across the country.
"The initiative was to raise awareness about various art, culture, history, and food of different regions in India. During the journey, we covered 21,000 kilometers, visited 26 states and UTs, 52 cities, and 251+ travel destinations. The journey was not just about exploration but also about paying tribute to the Indian Armed Forces. The team met with BSF, Army, ITBP, SSB, and BRO at various borders of India to show gratitude for their duty, which keeps people in our country safe", said Anadkat.
Through their journey, the team hoped to inspire people across India to explore unique travel destinations and have similar experiences. They aimed to spread the word about the lesser-known but beautiful locations across the country and promote cultural diversity.
"The MapMyCountry team is proud to complete the drive through the periphery of our beloved nation and return home today. The team is excited to meet travel buddies in Pune and share the stories of unique experiences. An accomplishment ceremony is scheduled for the same day, inviting everyone to join in the celebration", informed Anadkat.
The ceremony will take place today at Next to CCD, Ground Floor open area yummy tummy, Behind Tower 12, Magarpatta City, Pune, at 5.30 pm.