Pune Family Suffers Due to Wrong COVID Report By Dr Lal Pathlabs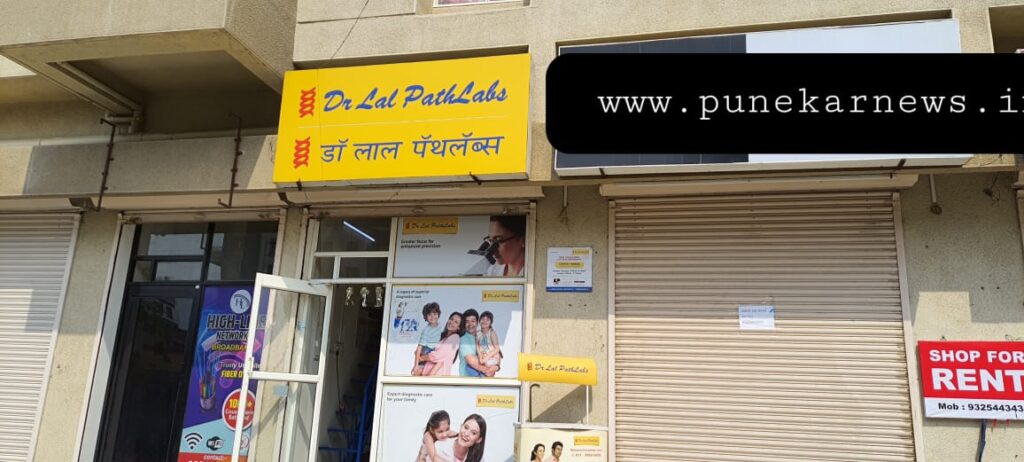 Sumit Singh
Pune, 9 April 2021: A family in Pune city is in an odd dilemma due Covid-19 test which confirmed one of the two reports as positive. As Pune City grapples with a rising number of Covid-19 positive cases, errors by private laboratories while giving the test reports further has strained the citizens.
Mother of a four-year-old child has tested positive for Covid-19. Her swabs were sent for the testing at Dr Lal Pathlabs. Apparently, at the laboratory, the mother was tested negative but her age on the report card was mentioned as four years old. While her child was tested positive. Apparently, the child has symptoms but tested negative and mother has no symptoms but tested positive. The family is now in deep trauma as they are yet to ascertain who's really the Covid-19 positive patient.
While talking to
Punekarnews.in
, the family members shared their ordeal. "The mother and child came in contact with covid positive patients so we decided to conduct the test. We could notice mild symptoms and thus went for RTPCR to be done at the Dr Lal Pathlabs on Porwal Road in Lohegaon. The lab report mentioned that the mother's report is positive and the child's negative. But the age on the mother's report is 4 years which is the child's age", said the woman's husband.
"The situation in Pune has become very scary as daily average cases in
Pune District
are more than 10,000. We came to know that about a positive patient in our society. Apparently, the patient who's a girl is unmarried, but her Covid-19 test reports showed that she is married. This is the second case which I came to on the same day, I don't know what they are doing with others", he added.
Punekar News has sent a query to Dr Lal Pathlabs for their version. The report will be updated once we get a response from the company.
Meanwhile,
Pune Municipal Corporation
(PMC) is also conducting an enquiry into the issue. "We will take action against the Lab if we find mistakes in the RTPCR report", said Rubal Agarwal, Additional Commissioner, PMC.
Earlier
PMC had issued notice
to eight private labs in the city which included KEM hospital, Sahyadri hospital, Suburban Diagnostics, Bharti hospital, Metropolis Lab, AG Diagnostic, Medifee and Krsnna Diagnostics.