Pune: Few ST Buses Inconvenience Citizens, MSRTC Says Not Running Buses for All Destinations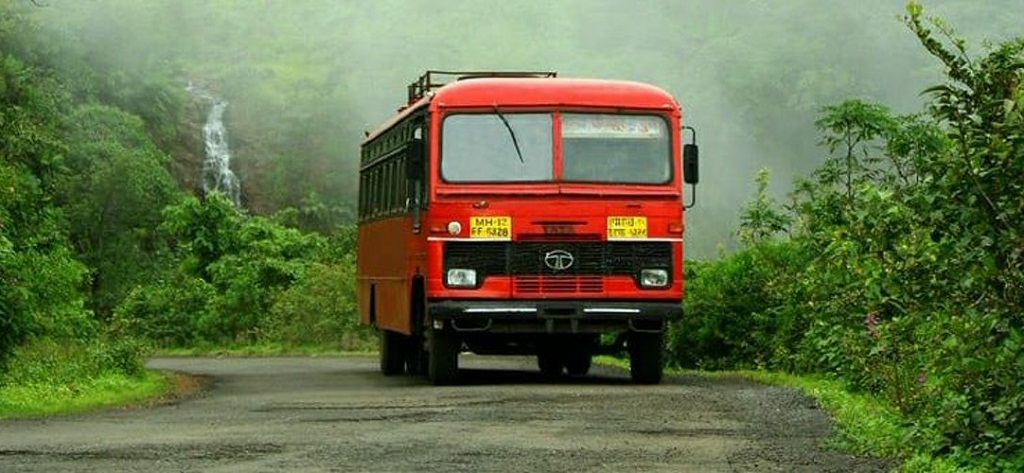 Sushant Ranjan
Pune, 16 April 2021: Since morning, people can be seen waiting at bus stops of the Maharashtra State Road Transport Corporation (MSRTC) as there are no buses for hours especially on the Pune-Nashik highway. MSRTC officials said that the demand for buses has reduced; hence the frequency of the buses has been decreased.
Dr Nandini Jadhav (32), who was waiting at the Bhosari bus terminus, said that the authorities must run buses at least every one hour. "I have been waiting since 7 am to go to the hospital in Narayangaon. But there is not a single bus for the last one and half hours. Private vehicles are demanding Rs 400 whereas the actual fare is Rs 100. Ola/Uber cab is charging Rs 1500", she informed.
Ashok Mundada (45) added, "There is no bus for going to Nashik. The authorities should have informed us about a decrease in frequency so that we could have made alternate arrangements."
Around 9 am, an MSRTC official said that due to a decrease in demand buses are not running from many depots in the Pune division.
A student at Wakdewadi depot said that delay in releasing buses will further inconvenience for onward journeys.
When contacted, MSRTC's Pune Divisional Traffic Officer Dnyaneshwar Ranaware said, "The buses are running as per demand for any destination. We are releasing buses after occupancy of a minimum of 25 passengers. The buses are running only for Solapur, Mumbai, and Kolhapur. We are not running buses for all destinations. As per demand and number of passengers the buses left for destinations. Most of the passengers are a government employee or those engaged in essential services."
Join our Whatsapp Group and Telegram for each update about Pune and PCMC.
Punekarnews.in is the first and only English language news portal of Pune – the educational and cultural capital of Maharashtra – Pune.
https://t.me/punekarnews
Whatsapp Group
Follow Punekar News: