Pune: Know How To Visit Yerwada Central Jail As A Tourist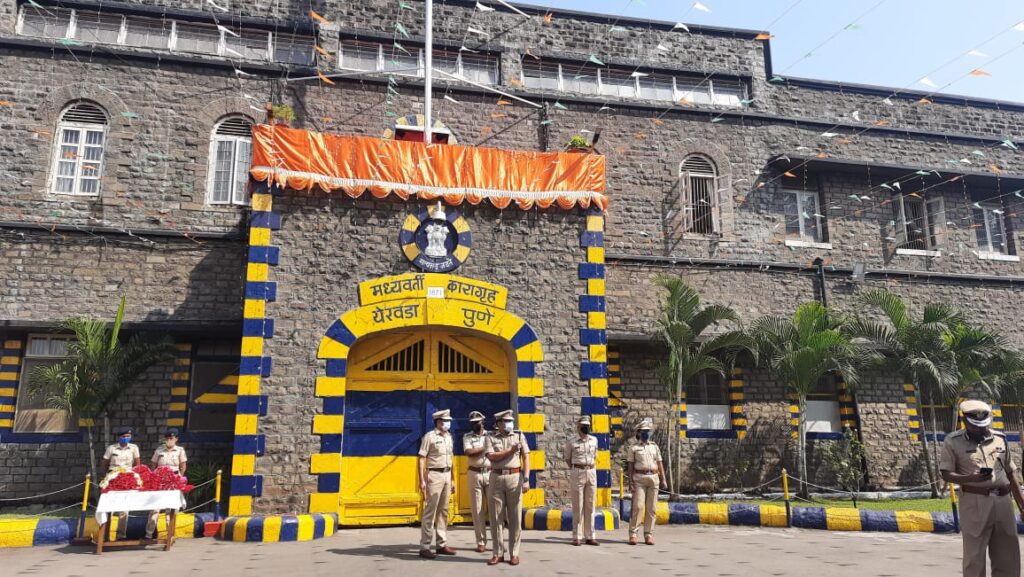 Yerwada, January 26, 2021: Chief Minister Uddhav Thackeray (through video conferencing) and Deputy Chief Minister Ajit Pawar inaugurated 'Jail Tourism' at Yerwada Central Prison today on the occasion of Republic Day. This is the first initiative of its kind in the Maharashtra state.
Yerwada Central Jail is one of the largest prisons in South Asia. Spread over an area of 60 acres, the jail can hold 5,000 inmates at a time. The high-security jail was built in 1871 in Yerwada, which was then located outside limits of Pune city. 
Yerawada and other prisons are very important in the history of the country and the state. Many historical events have taken place here. For the first time in the state, 'Jail Tourism' has been launched. Students and the general public will be able to visit the jail to learn about historical events.
The great leaders like Mahatma Gandhi (1932), Lokmanya Tilak (1898), Motilal Nehru (1932), Pandit Jawaharlal Nehru (1932), Sardar Vallabhbhai Patel (1932), Sarojini Naidu (1940), Subhash Chandra Bose (1936) were imprisoned by the British in Yerwada Jail. The cells of imprisonment of these great leaders have been preserved as memorials and to commemorate the sacrifices made by these great leaders for independence from the British rule.
Mahatma Gandhi had started a fast-unto-death here in protest of the communal verdict announced by Ramsay MacDonald. The famous 'Poona Pact' was signed between Dr Babasaheb Ambedkar and Mahatma Gandhi on September 24, 1932. The Pact signed under a mango tree at Gandhi Yard and the tree is being maintained efficiently.
Mahatma Gandhi had to spend a long time in this jail. Everything related to him is being preserved. 
In 1899, the Chapekar brothers were hanged in Yerwada Jail. Notorious Jinda and Sukha have also been hanged here in connection with the murder of General Vaidya.
The Home Department has launched 'Prison Tourism' for the first time with the view that schools/colleges/universities and educational establishments, as well as registered NGOs, should visit these historical places. This will enable students and academic establishments, NGO representatives to observe and experience historical events of the Indian independence movement at the Yerwada Jail.
Those who wish to visit Yerwada Jail as tourists will be required to mention their names and basic details of the people visiting as tourists while applying on the letterhead of their organization. The application has to be submitted to the Superintendent of Yerwada Jail on email at yerwadacpmh@gov.in or spycppune@gmail.com or in person at the jail at least seven days in advance
Follow Punekar News: